By
Phil
- 26 November 2018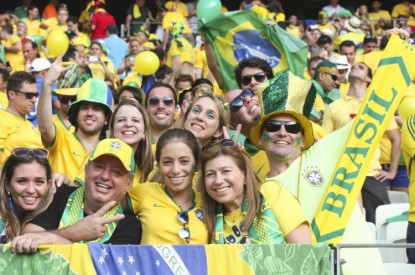 The Brazilian Senate has approved a bill to allow for sports betting on the internet and land based sports betting.
The Initiative was included in Provisional Measure 846/18, which will also redistribute the resources of federal lotteries and provide more funding to the National Public Security Fund (FNSP). Both legislative chambers approved the project in less than 24 hours as the project had already gone through several modifications before being submitted to lawmakers for approval.
The political agreement reached by the leaders of the blocs within both chambers enabled the approval in the Senate, less than 24 hours after being approved by the Chamber of Deputies. Now, having passed both legislative chambers, it only remains for the Executive branch to sanction it and sign it into law.
Provisional Measure 846 modifies the distribution of federal lottery resources operated by Brazil's largest state owned bank and lottery operator –the Caixa Econômica Federal (CAIXA) so that part of income generated by lotteries is earmarked for public security. The new bill will provide a huge boost to government revenues especially when it comes to security.
The new mode of play created by the provisional measure consists of a system of betting on real sporting events. Although for now details remain vague on exactly how sports betting will be regulated it allows for sports betting either via bricks and mortar outlets or via the internet. In land based sports betting establishments a minimum of 80 per cent will need to be awarded back to the player while this will stand at 89 per cent for online betting.
The new text comes from proposed changes put forward by the Ministries of Culture and Sports. According to the president of the Senate, Eunício Oliveira, the vote on the text had the support of the current Minister of Public Security, Raúl Jungmann, and the future Minister of Justice (who will also be responsible for the area of public security), Sérgio Moro.
The federal government anticipates that the newly approved lotteries legislation will guarantee an annual revenue of about R$1bn for public security, R$63m for sports and R$443m for culture.
The new text, which replaces previous measures on the table, emerged after pressure from both the Ministries of Culture and Sports as previous legislation would have reduced the amounts allotted to both ministries in order to boost the resources of the National Public Security Fund.
According to article 5 of the new law, "The fixed-rate betting lottery shall be authorised by the Ministry of Finance and shall be operated exclusively in a competitive environment and may be marketed in any commercial, physical and electronic distribution channels."