By
Phil
- 11 July 2016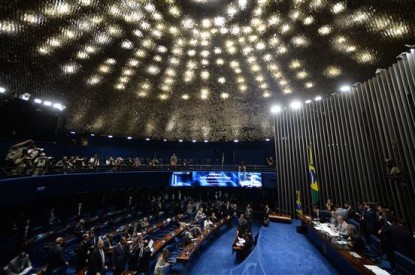 The Brazilian Senate has postponed the vote on new gambling laws for three days. The proposal was originally on the agenda for debate on Wednesday (July 6 ).
However as no agreement to vote on the issue was reached, the Senate adjourned for three days. After that time it will then begin the analysis of Bill No. 186 – the law approved by in March by The Special Committee on National Development in the Senate.
Gambling has been earmarked amongst three other major policy changes as an urgent priority by the President of the House, Senator Renan Calheiros. Calheiros announced last month that the Senate would vote on a number of controversial projects that have had met with no agreement and have been stalled for years. It is believed that the decision was made in order to show that the Senate has not ground to a halt while impeachment hearings are still pending. Brazil's Senate voted on May 12 to put President Dilma Rousseff on trial and a committee that has been hearing testimony from witnesses. The final impeachment vote for Rousseff will take place from August 25 to 27, after the end of the Rio Olympics.
The bill proposes the legalisation of casinos, bingo halls, slot parlours and the popular "Jogo do Bicho" or "Animal Game." The text defines the types of gaming that can be played in Brazil, the criteria for how licences are to be granted and the rules for the distribution of prizes as well as how gaming is to be taxed in the future.
According to the latest draft of the new act, casinos must be part of larger leisure complexes, with hotels and restaurants. The text of the new version of the bill will allow for 35 casinos, with at least one per state while some states would be permitted to have as many as three, depending on the population and the economic outlook in each state. The resorts will only be permitted to use 10 per cent of the available space for gaming while the remaining space will be used for restaurants, shops, theatres, exhibition space, as well as others facilities. Bingos will be permitted in municipalities with more than 150,000 inhabitants while the so called "animal game" (an illegal street lottery) will be regulated by municipal governments which will also be responsible for tax collection.
Supporters of the bill estimate that should gambling be legalised then the government could raise as much as R$20bn in gaming tax revenue for the state in the first year. Pro gambling legalisation has the support of Brazil's interim president, Michel Temer.