By
Phil
- 6 September 2021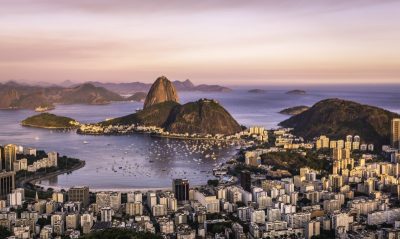 A public hearing on gambling in the Chamber of Deputies has been scheduled for September 15. Convened by Deputy João Carlos Bacelar, the meeting aims to resume discussions in order to speed up the approval of casinos in Brazil with the objective of "generating 700 thousand direct and indirect jobs."
Six guests have been invited to take part in the debate, including Gustavo Guimarães, Secretariat of Evaluation, Planning, Energy and Lottery (SECAP).
Deputy Bacelar said that the meeting was necessary as a regulated industry could help jumpstart the economy in the wake of the pandemic. "For the national economy, the government could start to collect impressive amounts of taxes – some experts speculate a gain of R$20bn in taxes annually. Another factor would be the attraction of international investors to the Brazilian market, which has enormous potential," he said.
Other guests include: Bruno Omori, President of the Institute for Development, Tourism, Culture, Sport and the Environment, Raul Lima Neto President of the Brazilian Jockey Club and Magno José President of the Brazilian Institute of Gaming.
The meeting was arranged after Bacelar met with the President of the Chamber of Deputies, Arthur Lira. In the meeting Bacelar, along with five other members of the house, emphasised the importance of creating a regulatory framework for gaming in Brazil and reiterated their support for Bill 442 /91, which is now ready for a vote in the Plenary.
"The country has lost R$376.6bn since the worsening of the pandemic and can no longer do without the revenue from gaming," Bacelar said.
Bacelar was accompanied by deputies Bibo Nunes, Felipe Carreras, Herculano Passos, Leur Lomanto Júnior and Vermelho. The project is awaiting a vote in Plenary and was identified as essential by Bacelar for the country at this time. Brazil has lost R$376.6 billion since the worsening of the new coronavirus pandemic in the country, from March 2020, until May of this year according to the lawmaker "and it can no longer do without the revenue from gaming, " he said.
Deputies also highlighted the importance of updating the General Tourism Fund, which is used to strengthen the granting of credit lines to capitalize companies in the sector, preserve employment and used to carry out works to improve the infrastructure of tourist destinations. There is also an urgent need to guarantee a larger budget for the Ministry of Tourism and the creation of a source of income for the Brazilian Institute of Tourism (Embratur).