By
Phil
- 15 August 2019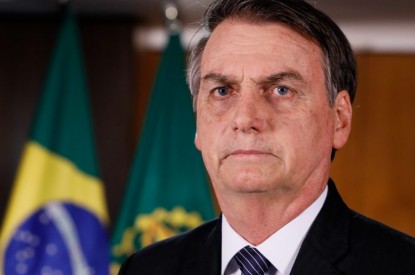 The President of Brazil Jair Bolsonaro has come out in favour of legalising gambling in casinos.
Mr. Bolsonaro expressed his opinion during a meeting with Deputy Newton Cardoso Jr, president of the Tourism Commission of the Chamber of Deputies who is working in favour of bills that he believes will boost the growth of the tourism sector and would allow for an expansion of gambling. According to local press, Bolsonaro said that he was in favour of the legalization of casinos in Brazil, but believes that it should be down to each state to set up its own gambling laws.
Up until recently Bolsonaro has been tight lipped on the issue. However in April he said that a ruling on whether gambling should be legalised should be in the hands of the Legislature as opposed to the courts. Meanwhile the Brazilian Tourism Minister, Marcelo Alvaro Antônio, said in March that the government should start a debate in Congress about the possibility of allowing casinos in integrated resorts in tourist centres.
The far-right President and ex-soldier took office on January 1. While there had been a number of reports which argued that he may well have allowed for pro gaming laws Bolsonaro had remained largely silent on the issue in the lead up to his election victory. Speculation at the time was that Bolsonaro's intention was to identify the areas where it would be possible to generate more jobs and generate the highest taxes, but he did not want to generate controversy amongst his evangelical support base ahead of the election.
However, he strongly denied supporting any pro gaming Laws in a live Facebook feed during his campaign when he said that that an expansion of gambling in the country would lead to money laundering and would harm families.
There are currently two bills under consideration: Bill 186/2014 (PLS 186/14) in the Senate and Bill 442/1991(PL 442/91) in the Chamber of Deputies which would allow for a major expansion of different forms of gambling in Brazil. At the same time the government is moving ahead with plans for a sports betting expansion with a bill that will allow for a sports betting expansion as well. The bill found overwhelming support and was passed through both chambers in record time. Provisional measure 846/18 as it was originally called (the bill is now called Law 13756/2018 as it is under review before being put before the full plenary) will allow for both online and land based sports betting as well.
Related Stories