By
Phil
- 15 January 2020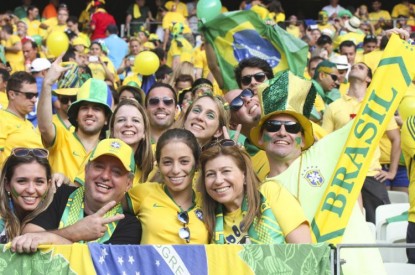 The undersecretary of Prizes and Sweepstakes of the Ministry of Economy, Waldir Eustáquio Marques Júnior, has announced that the Brazilian government will present the final regulation for sports betting in March.
In an interview with Valor Econômico the lawmaker admitted that the law will differ substantially to how it was first outlined but believes that the largest 50 companies in the world will begin to operate in Brazil and sponsor clubs.
In mid-2019, two public consultations were opened to discuss the draft decree. However, there was no agreement on some points, such as the requirement of a guarantee reserve of R$6 million from the sportsbook operators. After studies and analysis, according to Marques, the new decree that is now being evaluated by the Attorney General of the National Treasury (PGFN) – should set a reserve value of over R$6m.
Waldir Eustáquio Marques Junior said companies from countries such as England, Italy, the United States, Greece, Portugal and Denmark had already shown interest in operating sports betting in the country but are awaiting regulation. He countered criticism that transfers to social welfare programmes, which are seen as an additional tax by foreign companies, will reduce the attractiveness of the business. Backing up his argument he said that taxation (taxes and transfers to social welfare programmes) will amount to 35 per cent of the operator's profit in the country. "Much like what happens in Greece and France," said Marques Junior. He added that there are countries such as Portugal where this percentage can reach as much as 65 per cent.
The undersecretary declined to make any projections of how much the government could raise from the deal. The lotteries general coordinator, Adhemar Ranciaro Neto, however said that the main impetus behind new legislation was to impose player protection measures on the industry, as well as protect the integrity of local sports.
By regulating sports betting the undersecretary said that the government would provide the necessary legal certainty for larger companies to come to Brazil meaning that sports betting companies will become major sponsors of some of the top sports clubs. "Our idea is to bring these fifty largest to the sponsorship of Brazilian sport," he said. The lawmaker also announced imminent changes for Jockey Clubs which will be able to operate sweepstakes and retail outlets throughout the country for the first time. They may also advertise and will be able to market themselves online.
In Brazil Jockey Clubs own racing tracks and are responsible for running them and each track is granted a licence to offer horse race betting in betting shops in the area in which they are licensed. Nationwide there are now over one hundred and fifty betting shops which are officially recognised by the Brazilian Jockey Club and there are four tracks nationwide.
As for sports betting Provisional measure 846/18 as it was originally called (the bill is now called Law 13756/2018 as it is under review before being put before the full plenary) will allow for both online and land based sports betting as well. The bill deals mainly with how lottery funds are distributed giving more priority to National Security. A much larger proportion of resources operated by Brazil's largest state owned bank and lottery operator –the Caixa Econômica Federal (CAIXA) will be earmarked for public security while the bill seeks to raise additional income for the government by green lighting sports betting. It is believed that that the Ministry of Economy has been looking at international regulatory models to understand what framework would be best suited to Brazil.