By
James
- 16 January 2023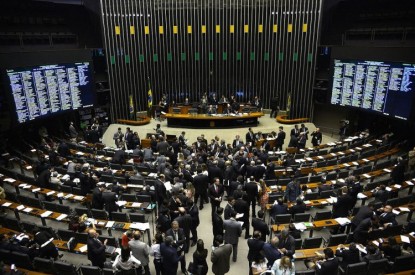 The former Minister of Justice and Public Security, Anderson Torres, has been removed from his post from Caixa's supervisory board. His removal comes  as a result of an investigation into whether he colluded with the storming of congress, the presidential palace and the top court in Brasilia. The attack on the headquarters of the Three Powers, in Brasília, took part last Sunday (8). The Supreme Court has accused Torres of failing to act in his role as the capital's security chief.
According to Supreme Court Judge Alexandre de Moraes, Mr Torres's "omission was amply proven by the predictability of the conduct of criminal groups and the lack of security that enabled the invasion of public buildings".
After the end of the Bolsonaro administration, of which Torres was a member, he took over the Public Security Secretariat of the Federal District, which is responsible for security in the capital. At the time of the attack, Torres was in Miami on vacation.
Torres was appointed to a seat on the supervisory board of CAIXA in April 2022. He would have had a position there until 2024 and that position could have continued until 2028. His departure will only be made official after a shareholders' meeting, which has already been scheduled.
"This was a structured sabotage operation, commanded by Bolsonaro's ex-minister Anderson Torres," Ricardo Cappelli, the official leading a post-invasion federal intervention into Brasilia's public security, told CNN Brasil.
"Torres took over as secretary for security (in Brasilia), dismissed the whole chain of command and then took a trip. If that's not sabotage, I don't know what is."
Caixa Econômica Federal (Caixa) holds an exclusive monopoly license on national lottery and fixed odds regional sports betting. It is the biggest public bank in Latin America and Brazil's biggest mortgage provider. Caixa is a 100% publicly owned state company. It was granted control over lotteries in 1961.