By
Phil
- 12 September 2016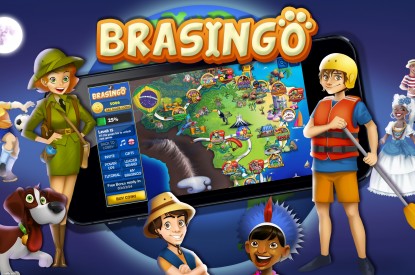 To celebrate the success of the Rio Olympics, Brasingo has released a brand new version of their Free-to-Play Bingo & Slots game which is now available to download free, from the App Store, Google Play and Facebook.
All Brasingo Video Bingo games now offer players the choice to play a manual daub version along with the chance to win more coins.
With Bingo Crusher, a bonus game in which players need to match coloured gems in order to progress, all games in the app now hold their own distinctive look, feel, bonus rounds and set of sounds.
"With our team based out of Florianopolis in Southern Brazil, we have the perfect ingredients to make games that will appeal to everyone in LatAm," explains David Marcus, spokesperson for Brasingo, who has developed the game. We are especially excited to release an iPhone/ iPad version as well as the manual daub game play of the Video Bingo games which are hugely popular in this market."