By
James
- 3 October 2022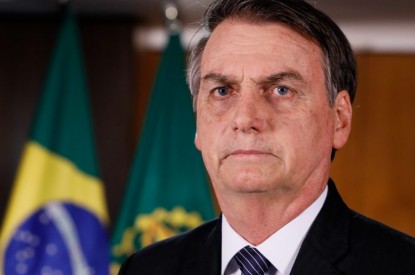 On Sunday, Presidential candidate Luiz Inácio Lula da Silva (Lula as he is universally referred to) obtained 48.4 per cent of valid votes in the Presidential election, which excludes blank and null ballots, while Bolsonaro got 43.2 per cent, according to Brazil's electoral authority. The race was much closer than pollsters predicted as far-right incumbent Jair Bolsonaro outperformed their predictions and will go to a second round run-off after no candidate achieved a majority of more than 50 per cent.
Lula heard the arguments for Bill 442/91 during a meeting with several tourist entities in São Paulo last week. The representative of the Brazilian Association of Real Estate Developers (Abrainc), Antônio Setin, outlined the details of Bill 442/91 and emphasised that it should be approved as it would attract tourists and generate jobs. But what's Lula's track record and gambling?
Lula was president from 2003 to 2010. Just over a year into his Presidency Brazil was hit by one of the largest political scandals in its history during the so-named "Mensalo Scandal "("big monthly allowance"). The central allegation of the case was that illegal payments and benefits were paid to members of Congress in return for supporting the government in crucial votes.
Gambling played a part in this because in February 2003, Magazine Época published a report into Waldomiro Diniz, then President Lula's liaison to Congress. He was seen on a two-year-old videotape apparently soliciting hundreds of thousands of dollars in campaign contributions from the boss of the "animal game" Carlos Augusto Ramos in return for political favours.
The "animal game" (jogo do bicho) is an illegal street lottery. Ramos was part or full time owner of numerous bingo halls, where it was alleged he used to launder money generated by the jogo do bicho. Diniz had been serving as director of the Lottery sector of Rio de Janeiro. During the recording he agreed to rewrite an online lottery contract so as to favour Ramos.
In return, the numbers game boss agreed to contribute more than £50,000 to the Workers' Party (the party founded by Lula) candidates during the 2002 general election and to pay off Diniz too. President Lula tried to ban bingo halls outright in order to ward off a congressional probe into the accusations. 30,000 bingo hall employees took to the streets in protest. Lula went ahead and banned bingo halls anyway.
Lula's track record when it comes to gambling is then not a good one and it has been fraught with controversy. While the gambling landscape has changed a great deal since then Lula may be less than willing to tackle an issue which has cost him so dearly in the past. At the same time Bolsonaro's party has made gains as his liberal Party will surpass Lula's Workers' Party to become the biggest in the Senate. This could mean more opposition to the gambling bill now in the senate – a bill which Bolsonaro says he will veto if it is ever passed.