By
Phil
- 26 March 2019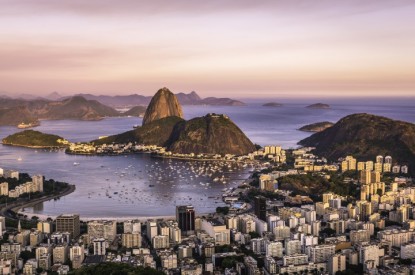 Brazil's new tourism bill will not be used as a way to promote casinos internationally. Instead the administration will use a specific bill to allow for gambling expansion.
The President of Brazil's Chamber of Deputies Rodrigo Maia clarified the matter saying that he would uphold the Presidency's commitment "so that the project for the legalization of gaming in the country would be voted on through a specific proposal", thereby refusing to include it within the Tourism Law which was passed in the Chamber last week.
The rapporteur of Bill 2724/15, Deputy Paulo Azi, rejected amendment seven, put forward by Deputy Andrés Sanchez, which sought to authorize the exploitation of "games of chance in bingos, online games and casinos set in integrated resorts."
During the session Rodrigo Maia, in response to questions put forward of Deputy Joao Carlos Bacelar (a long time supporter of a widespread expansion of the gambling market) said that he would maintain the commitment assumed by the Presidency, so that the legalization of gambling was voted on via a specific proposal.
Maia said that gambling will be part of "a new project, which will only deal with this issue of gambling, when it is ready to be voted upon."
A quick way to allow for casinos only would have been via amendments to Brazil's tourism laws but this in turn has proven to be extremely controversial amongst those who wish to see a much larger expansion of the market. Previous inclusion of casinos as part of the General Law of Tourism would mean that other types of gaming would have been left out.
In March 2018 Deputy Paulo Azi, who oversees the Chamber's Tourism Committee, pushed for a single urgency vote on a tourism bill to a vote by the full Chamber and added the casino only clause as a last-minute addition to the legislation. However, this caused uproar amongst a number of members of the house such as Deputy Joao Carlos Bacelar as well as other members of the Parliamentary Front for the Legalisation of Gambling which both support the approval of all types of gambling. A month later, members of Brazil's Chamber of Deputies agreed to remove integrated resort casino language after Azi declared that there was "no agreement" on including the casino only proposal.
Brazil is making a number of significant changes to its tourism laws and there have been a number of attempts over the last year or so to include gambling expansion as a way to increase tourist numbers via the incorporation of integrated resorts and casinos. However these have always been rejected. Instead it is looking increasingly likely that the administration will move to allow for a gambling expansion under a separate bill.