By
Lewis
- 27 October 2020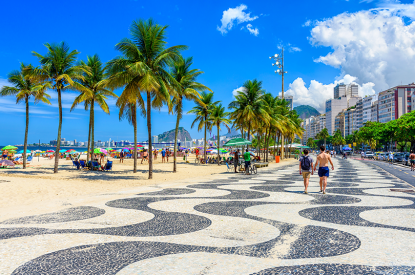 Another pro-gambling bill has been put forward by a Brazilian lawmaker – this time in order to fund a new government backed welfare programme. Senator Angelo Coronel defended his bill PL 2,648 / 2019, which would allow casinos in both integrated resorts and outside them. According to the senator, legalisation would generate between R$50bn to R$80bn in revenue and generate 700,000 direct jobs.
The senator says that green lighting casinos and other forms of gambling such as legalising the so called "Jogo do Bicho" or "Animal Game" would help fund a recently launched social welfare programme.
In September, President Jair Bolsonaro approved the creation of a social programme called the Citizen Income programme (Renda Cidadã). The programme needs R$30bn to assist 10 million new families and the source of funds has not yet been revealed. The bill means increased spending in the federal budget and will replace and expand the Bolsa Família (Family Grant), created during the PT (Workers' Party) administration.
According to the senator, the municipal governments will also earn extra money with the construction of the new casinos. He also expressed his support for a wider expansion of gaming beyond Integrated Resorts.
Talking to the Senate News Agency he said: "I am against the legalisation only of Casino Resorts, because I think the Animal Game can increase the Brazilian legalised, formal economy by R$12bn." The lawmaker said that he was working on a detailed report which reflected the reality of gambling in Brazil and would help the bill gain approval. He also stated that the government needed to look at alternative ways to generate revenue in the wake of the pandemic.
"Brazil needs to get out of this pandemic with alternative sources of revenue, Brazil needs to grow. And for Brazil to grow again, we need new sources of money, new money," he said.
Last week the Federal Senate's Committee on Regional Development and Tourism (CDR) gave a favourable opinion on Senator Rocha's bill. Rapporteur at the CDR, Ângelo Coronel defended the initiative and stressed that the proceeds from the legalisation of casinos and similar establishments could help foster the new Citizen Income programme.
Ângelo Coronel cited a 2017 study carried out by Brazilian Legal Gaming Institute (Instituto de Jogo Legal – IJL), which estimates revenues of almost R$20bn in the sector that year. In addition, he said illegal gaming has been used as a way to finance organised crime.