By
James
- 31 October 2022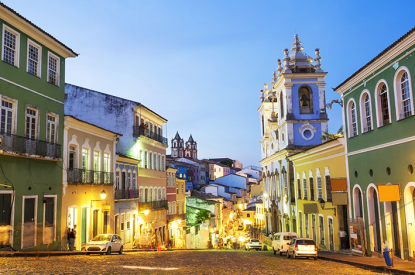 The municipal government of the city of Caxias do Sul filed a bill giving city hall the right to offer a large number of new games establishing the Municipal Public Service of Lotteries. In the explanatory memorandum, officials argue that due to the current economic crisis, it was essential to develop new ways to raise funds.
The Secretary of Strategic Partnerships, Maurício Batista da Silva, explained that the intention was to regulate the lottery allowing for a much wider range of new products including instants and other games with proceeds going towards social security, health and culture.
"We started to study this process and identified, in the law, a possibility of complementing the collection, and allocating these resources according to the constitution and federal regulations on lotteries for social security, which involves everything from assistance itself, to health, and we will have the possibility to put it into education, leisure and culture . . . " The official added that the new lottery products could be regulated through public-private partnerships or concession agreements.
The expansion of the sector on a state by state level was made possible by the Supreme Court and other states and municipal governments are launching localised lotteries. In September 2020, the Supreme Court of Brazil ruled that the federal government's lottery monopoly was unconstitutional, paving the way for states to develop state lotteries for each of Brazil's 26 states and one federal district as long as they comply with federal regulations.
This means that current operators can extend their offerings while states will begin to roll out their own lottery products within their own state borders. Its not just states but also city governments giving lotteries the go ahead. In August Mayor Sebastião Melo sanctioned a bill that authorized the municipality to create a lottery in the city of Porto Alegre. Law 13,215 was approved by the City Council in June and is aimed at increasing income in order to reduce the costs of the public transport system.
Maurício Batista da Silva said that the idea was for the new lottery products in Caxias do Sul to exist alongside the national lottery.
"The objective is also not that we will create competing products, the idea is that we can have products that are complementary or are even different from those that are available, because, obviously, considering our area of ​​activity, the premiums will be lower compared to MegaSena, or even LotoFácil. So, as our audience is smaller, the idea is that we have other products that come to complement them, and that also arouse the interest of those people who bet frequently," he said.