By
James
- 27 March 2023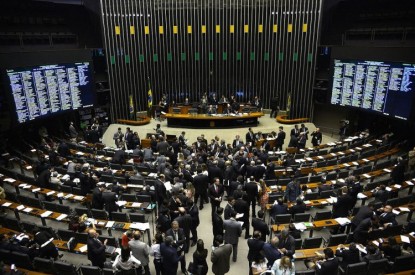 During a hearing at the House Finance and Taxation Committee, deputy Newton Cardoso Jr. asked the Senate to process PL 442/91, (bill 2234/2022 as it is called in the senate). The original purpose of meeting was to require the holding of a public hearing at the Finance and Taxation Commission, "with the Minister of Finance and representatives of sports betting sites, to discuss the regulation of sports betting sites provided for by the federal government and clarify the due taxation." The request for a public hearing was approved. 
However during the meeting several deputies also asked that the senate submit a bill that establishes the regulatory framework for gaming in the country, which had already been approved by the House of Deputies after months of work.
Deputy Newton Cardoso said that the legalization of gambling was approved by the House and "has spent the last few years with the strong expectation of regulation and is considered a precursor to the process of legalizing gambling as a whole. Since 2018, betting has been operated and we have not received a penny in taxation because the activity is not yet regulated. So this is a topic of great importance," he said.
Deputy Celso Sabino also said that that the bill should go through while Deputy Paulo Guedes proposed that a meeting be held with the president of the Senate to advance a request to guide the vote on PL 2234/2022. The bill if approved would allow for an opening up of the market including integrated casinos, as well as casino riverboats, and bingo halls. The pro gambling bill has been languishing as it waits for debate in the Senate for more than a year now.