By
Phil
- 4 November 2015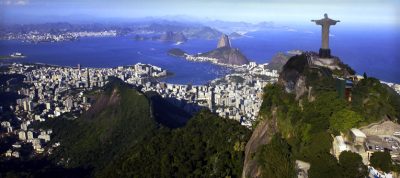 Brazil's Chamber of Deputies has taken the first step in a wide ranging study on the implications of a possible the legalisation of bingo, casinos and other gambling with the integration of a Special Commission to examine ten proposals on the subject.
The Special Committee on the Regulatory Framework on Games in Brazil has been created at the request of Deputy Nelson Marquezelli (PTB-SP), who advocates legalisation as a way to stimulate job creation and tourism in the country. The joint committee will analyse, among other topics, the legalisation of games via the Internet, slot machines and the popular street lottery known as the Animal Game.
Referring to the UN: "Of 193 countries, gaming is already established in 177 of them. 200,000 Brazilians will play in other countries, in particular in Uruguay, Argentina, Chile and Paraguay. We cannot let the currency flow out of this country. We have 2.5 million people playing worldwide and we have to make these people come to play in Brazil," Mr Marquezelli said. These sentiments were echoed by Deputy Elmar Nascimento who said: "We cannot ignore that gaming is a source of tourism revenue in the more developed countries."
The members of the committee estimate that the legalisation of gaming could generate revenue equivalent to more than half of the US$10.5bn that the government is currently attempting to raise via the so called Provisional Contribution on Financial Transactions (CPMF) plan which is aimed at balancing public finances.
The minister admitted that the issue is still controversial and that the any pro gaming legislation will meet fierce resistance from religious groups. However, the news comes just days after the Minister of Tourism for Brazil, Henrique Alves, came out publicly in favour of the legalisation of casinos and bingo halls. The Minister confirmed that he had already submitted a bill to the head of the Secretariat of Government, Ricardo Berzoini, which will be studied by the Executive branch.
The creation of the committee is the latest in a number of fast moving developments after President Dilma Rousseff sought out the opinion of lawmakers on their stance on the issue in August. In the conversation with legislators, it is believed that the President admitted that the government was considering allowing gambling in order to improve the economy and reduce the fiscal deficit.