By
Lewis
- 10 September 2019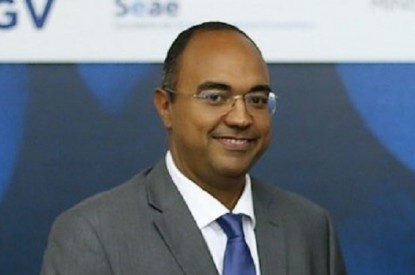 The Federal Government already has a draft of the decree that will regulate sports betting in Brazil. The first draft was announced by the head of the Secretariat for Fiscal Monitoring, Energy and Lottery (SAFEL) Alexandre Manoel Angelo da Silva at the first Brazil Football Expo, organised by The Brazilian Football Confederation – the governing body of football in Brazil
According to sources in Brazil, but before official confirmation, there will be no limits on the number of sports betting licenses that will be granted in the Brazilian market meaning that the government is looking for a major expansion of the sports betting industry. In order to operate in Brazil, operators will pay an authorisation fee of R $3million (almost US $740,000) in a single payment. The license will be valid for nine years, and operators may renew their licences at an updated value once the initial term of their licence ends.
In addition, each operator will pay a different amount per month, depending on if they offer land based sports betting, online or both. For those companies which operate land based sports betting the rate will stand at R$20,000 (US 4,920). For companies that operate online sports betting the amount will stand at R$30,000 (US $ 7,380), and for those that run both the fee will stand at R $45,000 per month (US $ 11,100).
Stiff penalties including prison sentences will be imposed on those operating without a licence once the new system is in place as the Ministry of Economy is looking into making changes to the Criminal Code which will in turn need the approval of the National Congress.
Sports betting legislation is quickly gaining ground. Earlier this month it was revealed that the government wants to propose a preliminary version of sports betting regulation before the end of the year. The Secretariat of Evaluation, Planning, Energy and Lottery (SECAP), which comes under Brazil's Ministry of Finance, launched a public consultation in July in order to collect suggestions regarding the regulation of sports betting.
During August, the Ministry of Economy received almost 1,200 suggestions, both from Brazilian and foreign entities and individuals, on how to regulate sports betting.  In March Alexandre Manoel Angelo da Silva said that new sports betting rules should be in place within the next two years. It is believed that that the Ministry of economy is looking at international regulatory models to understand what framework would be best suited to Brazil.
After years of failed initiatives to get any kind of pro sports betting bill off the ground Brazil is now moving forward with  bill 846/18 (the bill is now called Law 13756/2018 as it is under review before being put before the full plenary) that will allow for both online and land based sports betting as well. The bill found overwhelming support and was passed through both chambers in record time. The new government, which will came into power on January 1, is firmly behind the new distribution of lottery funds and the new act.
The bill deals mainly with how lottery funds are distributed giving more priority to National Security. A much larger proportion of resources operated by Brazil's largest state owned bank and lottery operator –the Caixa Econômica Federal (CAIXA) will be earmarked for public security while the bill seeks to raise additional income for the government by green lighting sports betting and gives the Ministry of Finance initially just two years to get sports betting up and running. However this can be extended for another two years.
Related Stories