By
James
- 16 February 2023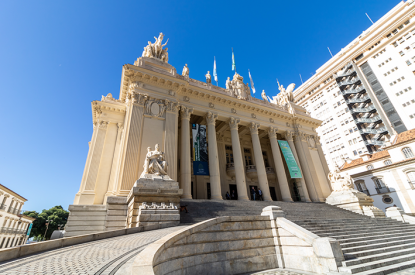 A pro gambling bill put forward years ago has been shelved due to lack of support. Bill 186/14 has not been addressed by the senate for four years meaning that it has been archived for good. The chances of it being brought back into play are slim at best as a third of the senate would have to file a request for its return in less than two months and this request would have to be approved by the plenary. This is highly unlikely given the number of evangelicals currently in the senate plus the wide scope of the bill.
Senate Bill No. 186/2014 would have allowed for casinos in integrated resorts. In all 35 resort casinos would be permitted with at least one per state while some states would be permitted to have as many as three. The bill was arguably the widest gaming expansion bill on the table as it would have authorised the popular street lottery "the animal game", casinos, bingo halls, online gambling and betting nationwide. However, slot machines outside of casinos were not covered in the bill.
Bill No. 186/2014 was put forward by Senator Ciro Nogueira in 2014. Nogueira is the president of the Progressistas a centre-right to right-wing political party. Nogueira was the Chief of Staff of the Presidency of Jair Bolsonaro from August 2021 to December 2022. His bill was rejected in December 2016 with senators voting 44 votes in favour and 19 against with senators voting that it be returned for further analysis. A committee ultimately rejected the bill in March 2018 arguing that it could encourage criminal practices.
Among the other gambling laws still up for debate in the senate is another bill – Bill 4495/2020 that would allow for integrated resorts only. However the bill which has the highest chance of at least getting a hearing is still Bill 442/1991(PL 442/91) approved by the Chamber of Deputies in February last year, and now pending approval in the Senate. If approved it will replace as many as 20 other gambling related projects all of which have been discussed over many years.