By
William
- 28 November 2019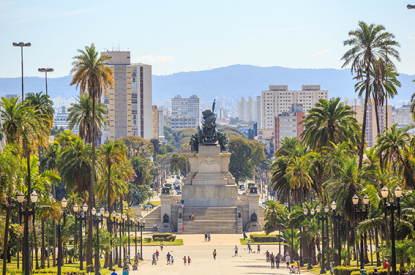 Representatives of the block known as Centrão have resumed a campaign to allow for the opening of casinos in the country. Centrão is an informal but powerful multi party bloc with no clear ideological line, but its members share conservative values. President Jair Bolsonaro was consulted to see if the government would support a project allowing for casinos in the country, but gave no definitive answer. Bolsonaro told interlocutors that it would first be necessary to consult the evangelical bench before making a decision.
The evangelical bench in principle is against the project, but has already discussed a limited expansion of gambling. Rio Mayor Marcelo Crivella, a licensed bishop of the Universal Church of the Kingdom of God, has been pushing for casino gambling in Rio for some time. In September 2018, Crivella defended the building of a large casino in Rio in order to look for new ways to develop the Downtown Port Zone. Crivella wants the help of the President to pass a bill in Congress that would allow the opening of a casino for tourists only.
In a conversation with lawmakers last week, Bolsonaro said anything can be "talked about" as long as it is discussed by the evangelical caucus first. The 'bancada evangelica' (evangelical bench) represents around 200 representatives of the Congress, which has a total number of 513 legislators. He warned, however, that he does not agree with allowing slot machines because of the dangers they pose to family life. Despite being against gambling, the president has already signalled that there is the possibility of letting each state decide the matter on its own.
The idea of allowing casinos in Brazil was discussed during a lunch between Bolsonaro, Secretary of Government Luiz Eduardo Ramos, and several deputies. Bolsonaro invited them to meet with him again. According to local press, Rio's Municipal Urban Planning Office has prepared an opinion that would allow for a casino in the revitalized port area in the city – if Congress allows gambling.
The intention is to authorize the construction of a casino as part of an integrated resort, which, in addition to hotels, would house a convention centre, shopping centres, cinema and theatre. Crivella is in favour of only allowing foreigners to play at first but once money laundering rules and anti corruption measures are in place Brazilians would be allowed to take part.
Evangelical voters helped propel Bolsonaro to the presidency but he has fallen out of favour with them due to a number of scandals and failures. Earlier this month Bolsonaro launched a new political party called the Alliance for Brazil, which will put an emphasis on God and family values as he tries to win back their support.
Bolsonaro has slowly come out in support of casinos after publically coming out against an expansion in the lead up to the election. In April, Bolsonaro for the first time since the election broke his silence on the issue and said that a ruling on whether gambling should be legalised should be in the hands of the Legislature as opposed to the courts.