By
Phil
- 28 June 2022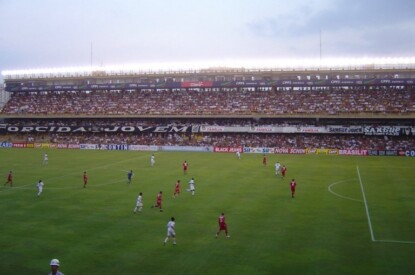 The presidents of 15 top football clubs in Brazil want laws changed so that online sportsbetting companies can no longer use logos and other intellectual property belonging to football clubs unless they pay a fee.
Appearing before the Sports Committee in the Chamber of Deputies discussions revolved around several changes based on Bill PL 1153/2019, which seeks to update Law 9,615 (known as the Pelé Law) by adding provisions relating to grassroots sports.
Among proposed changes to how sport should be regulated is the creation of a special pension for Olympic and Paralympic athletes, the end of the ceiling on image rights for football players, and the allocation of part of the money raised from online betting to sports.
The specific article of the Pelé Law that can be updated to benefit clubs is 42. "The right to the arena belongs to sports entities, consisting of the exclusive prerogative of negotiating, authorizing or prohibiting the capture, fixation, issuance, transmission, retransmission or reproduction of images, by any means or process, of a sporting event in which they participate."
According to local press reports, the legal department for the country's two top divisions convinced the rapporteur of the Pelé Law in the Chamber of Deputies, Deputy Felipe Carreras, to speed up the process so that new sports regulations reflect the growth of new technologies and the rise of online gambling.
"We accepted a good part of the ideas, some did not advance, and others need a little more analysis. The most important thing is that clubs adhere to the agenda (reform of the Pelé Law) . . . Whoever wins is the whole of Brazil, because football is a heritage of our country", said congressman Felipe Carreras.
When it comes to betting one of the main concerns of the rapporteur is sports integrity. An auditing firm, chosen through a bidding process, would monitor the fairness of match results.
This is not the first time that calls for reform of the Pelé Law be changed so that it covers online sportsbetting. In June 2021 Deputy Celina Leão called for a public hearing on sportsbetting. According to the legislator, hundreds of offshore sportsbetting sites operate in Brazil, but there were no rules in place that regulated the operation of online sportsbetting.