By
Phil
- 12 October 2021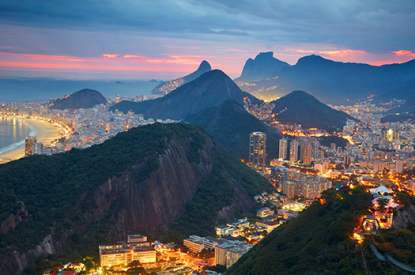 Brazilian Senator Jorginho Mello requested this week that a legislative proposal that seeks to ban Brazilians from gambling offshore be reassessed.
Bill PLS 213/2017 would prohibit players from making payments to offshore gambling websites and was scheduled for debate by the Economic Affairs Commission (CAE). The bill's passage through the Senate is being overseen by Senator Jorginho Mello. In its current form the bill states that it would be up to the Central Bank to establish rules prohibiting companies from authorizing payments for gambling via credit cards, debit cards or electronic currencies from online gambling companies operating anywhere abroad.
However Senator Plínio Valério presented a technical amendment to the bill last week stating that the Central Bank would not only have the authority to block sites from jurisdictions where gambling is illegal but also to sites where it is illegal as well.
This though would cause problems further down the line according to Senator Jorginho Mello. "The proposal disregarded an important technical issue that could make it unfeasible to comply with the measure: if the foreign site is hosted outside the country, it will probably also be accredited with a foreign accreditation body. Thus, the Brazilian issuer would not have information about the site so as not to authorize this type of transaction. It should also be added that there is a legal discussion in this case since if the site is hosted on a server outside the country in a jurisdiction where gambling is allowed, the Brazilian legislator would lack jurisdictional scope to prohibit a Brazilian from playing a game on a website located in country where such practices are allowed," he said.
The bill was originally put forward bill by Senator Ciro Nogueira in 2017 and was taken up again by the Economic Affairs Committee in August this year. In his justification for the bill Nogueira said: "A quick internet search allows us to verify the large number of sites, most of them in Portuguese that offer bets of this type, including for Brazilian championship games. Meanwhile, the collection of lotteries administered by Caixa Econômica Federal experienced, in 2016, a drop of the order of 14 per cent compared to 2015." Senator Nogueira is a long time supporter of gambling regulation and the bill supports the overall legalisation of online gambling in Brazil.
The report put forward by Senator Jorginho Mello recommends the approval of the project, confirming the understanding that Brazilian legislation in its current form does not prohibit betting on Brazilian bets on websites abroad.
"There is a legislative gap that prohibits the exploitation of games of chance in our territory, but it does not prevent players from spending resources on internet games, from companies based in other countries", the senator wrote citing companies operating from countries such as Costa Rica, Gibraltar, and Curacao who accept players from Brazil.
The Economic Affairs Committee's decision is final: if the project is approved and there is no appeal to the Plenary, the text will go straight to the Chamber of Deputies for analysis.