By
James
- 14 November 2022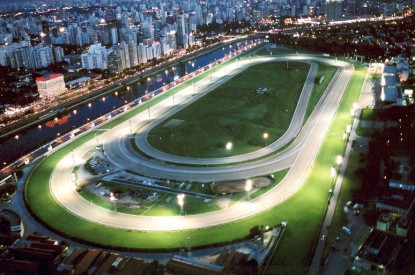 São Paulo could well be the hub of a new industry as the government looks set to expand gambling at a state level while the city is looking to attract gambling companies to set up there.
A new bill was presented by the mayor of the city of São Paulo, Ricardo Nunes which would put in place a minimum rate of just 2 percent "ISS" tax (the tax on goods and services) on sports betting companies. According to the São Paulo chief executive the tax rate would create new jobs and generate more investment opportunities for the city in sports betting , bingo lottery and the fantasy sports betting sectors.
The ISS is a tax which falls within the jurisdiction of Municipalities and covers the services provided by companies, corporations, or by autonomous professionals, as long as the operation is neither within the jurisdiction of the Federation nor the Federal State.
"In this scenario, although the proposed changes represent an option for the incidence of the tax at a lower rate, they actually aim to establish a tax burden capable of providing the retention or attraction of taxpayers with high mobility to the municipality, the generation of employment and the development of the local economy, either by encouraging the economic activities involved, or by maintaining and attracting companies in adequate operating conditions in the Municipality of São Paulo," said the mayor.
The proposal needs to be discussed and approved by the Legislative branch and forwarded for consideration by the head of the Executive. According to the news portal EsportesDP, councillor Edir Sales has been appointed as rapporteur of the new bill. The councillor must produce the opinion, within eight working days. Once the opinion has been submitted the proposal needs to be voted on by the commission and, if approved, it will be put forward for analysis and approval by the mayor.
The announcement comes just as the government of the State of São Paulo announced its long awaited tender process for its state lottery. The government announced the tender in the Official Gazette stating that the license would be granted for 20 years and that it's is worth approximately USD 184.7 million. The tender will grant just one private operator the right to offer sportsbetting, instants, lotteries, passive games, and sports lotteries.
The government of São Paulo is the entity responsible for the State's administration, comprising 645 municipalities and a population of over 40 million inhabitants. With more than 46 million inhabitants in 2019, São Paulo is the most populous Brazilian state, the most populous national subdivision in the Americas and the third most populous political unit of South America, surpassed only by the rest of the Brazilian Federation and Colombia. The state capital, São Paulo Sao, is the largest city in Brazil (having overtaken Rio de Janeiro in the 1950s) and one of the largest urban centres in the world.