By
Phil
- 20 February 2019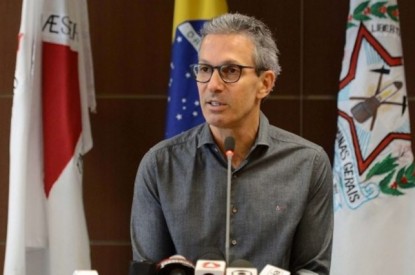 Brazilian businessman and Governor of the state of Minas Gerais, Romeu Zema has come out in support of integrated resort casinos in the state.
Talking to local daily O Tempo Governor Romeu Zema said that as long as measures are in place to prevent fraud and organised crime he would give casinos his backing.
"The return of these types of games depends on the endorsement of Congress and the presidential sanction. Personally, I am in favour, as long as there is a choice of specific venues for setting up casinos, with strict rules to prevent membership in criminal organizations. It would be a way to increase tax collection. Currently, those who like to play go out of Brazil to do this."
Romeu Zema won with more than 70 percent of the vote as part of an electoral wave favouring far-right politicians that elevated President Jair Bolsonaro to the presidency last year and took office in January. The state ranks as the second most populous, the third by gross domestic product (GDP), and the fourth largest by area in the country.
Growing support could mean that the latest gaming bill to be put forward could well be gaining ground. The governor is part of a growing number of high ranking politicians on a state level who are giving their support for new proposals that would allow large scale casinos and resorts in order to increase tourism.
In January newly elected Governor of Rio de Janeiro Wilson Witzel reiterated his support for casinos. Witzel argued that new security measures in place to combat crime and money laundering would make a legalised industry more feasible. In addition casinos would be a way to raise additional revenue. The governor also called for efforts to legalize gaming in Brazil, which could directly benefit the state, as the state is the main entry point for foreigners coming to Brazil and is also the top domestic tourist destination in Brazil.
In February Deputy Paulo Azi filed a new gambling law which would legalise casinos as part of large scale resorts. The new law would allow for integrated resort casinos which would be aimed primarily at promoting tourism. In the justification for the new bill Deputy Paulo Azi argued that new gambling laws are necessary as gambling is already widespread and casino resorts would serve to transform parts of Brazil by providing a boost to tourism and the local economy.