By
Phil
- 29 August 2019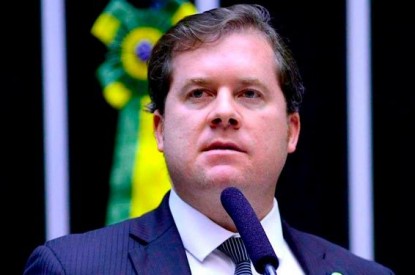 Brazilian congressman Marx Beltrão has come forward in support of legalising casinos in order to boost tourism.
Beltrão made the speech after the recent statements made by President Jair Bolsonaro who also recently gave his support for casinos. According to Beltrão giving casinos the green light "will help the economy and national tourism, creating, in turn, jobs for thousands of Brazilians."
Beltrão also argued that the country could benefit from a well regulated casino industry designed to help foster Brazil's tourism industry. "We want to have a tourism focused on gaming, as happens in many countries in the world." He also emphasised the fact that casinos is something that the tourist industry has been lobbying for for some time. "We are talking about the creation of an organized gaming sector, in tourist complexes, structured and organized, and with clear rules and taxes," he said.
A month ago, Marx Beltrão and other members of the Tourism Commission met with the president of the House of Representatives, Rodrigo Maia, to present high priority bills which could provide a boost to the sector. The lawmakers requested that the measures be voted on quickly. The third bill put before Maia was approval of bill 442/91, which legalizes gambling in Brazil. While serving as Minister of Tourism in 2018 Beltrão said that he wanted to include five star casino resorts as part of the new changes to Brazil's tourism laws.
The comments come soon after President Jair Bolsonaro came out in favour of legalising gambling in casinos for the first time. Bolsonaro expressed his opinion during a meeting with Deputy Newton Cardoso Jr, president of the Tourism Commission of the Chamber of Deputies who is working in favour of bills that he believes will boost the growth of the tourism sector and would allow for an expansion of gambling. According to local press, Bolsonaro said that he was in favour of the legalization of casinos in Brazil, but believes that it should be down to each state to set up its own gambling laws.