By
Phil
- 16 February 2022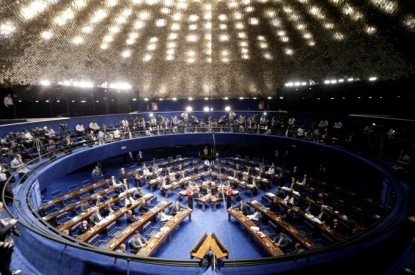 President of the Brazilian Chamber of Deputies Arthur Lira confirmed on Friday (11 February) that Gambling Bill 442/91 is on the legislative agenda and should be up for debate this week.
At a press conference Lira said that the Chamber would discuss the bill online, contrary to what had been requested by the evangelical caucus who want to debate the issue face to face.
Lira said that "games are on the agenda for the last session, and as soon as the text is really well consolidated by the rapporteur, it can be in the plenary next week."
Lira said that everything was ready for a vote apart from some small final adjustments in the text now being drafted by the rapporteur of the project deputy Felipe Carreras.
For the president of the Chamber, everything possible has been done so that the proposal can be put forward for a vote. Last Wednesday Brazil's lower house approved a measure to speed through a vote on a bill that seeks to loosen controls on pesticide. According to Lira lawmakers had reached an agreement and exhausted the debate on whether to vote on gambling at the beginning of this year. "We have already fulfilled the commitment to vote on the issue of pesticides and other issues," he said, emphasising that everything that was on the agenda and was on track for discussion. Lira added that the text of the bill was complete and "it can be voted on."
In December deputies approved the request to deal with bill PL 442/91, which legalizes casino and other types of gambling in the country as a matter of urgency. The motion was passed after Lira held meetings and negotiated between the leaders of different political groups including the opposition. Lira announced that Gambling Bill PL 442/91 would be debated in the House of Deputies in February 2022. Legislators will be able to submit amendments to the bill before then.
Last month Deputy Otoni de Paula asked Arthur Lira to rule that gambling bill 442/1991 should be voted on in person and not remotely, after the summer holiday. Due to a new surge in COVID-19 infections, Lira announced that the sessions would be held remotely, but Otoni, who is against the pro gambling bill, said that he wanted an in person session so that lawmakers could debate the bill more fully.