By
Phil
- 5 September 2013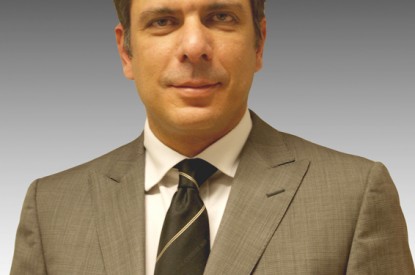 Clarion Events, the team behind ICE Totally Gaming, is pleased to welcome the global gaming powerhouse Intralot as Headline Sponsor of the Brazilian Gaming Congress.
The event takes place November 18 to 20 at the prestigious Winsor Barra Hotel in Rio de Janeiro. The Congress is a first of its kind, timed to bring together internationally renowned gaming operators, suppliers, sports bodies and regulators to meet with key government officials from Brazil's major authorities for sports, lotteries and gaming ahead of the World Cup 2014 and Olympics 2016.
Together they will discuss the future of gaming in Brazil, with a focus on the safe, secure and responsible methods of regulating sports betting and lottery online.
Intralot will join three of the major discussions relating to these topics, including the opening discussion on how Brazil can maximise the positive effects of these major sporting events through the safe regulation of sports betting; taking stock of the current regulation of gaming and best steps forward; and how lotteries can continue to innovate in the region.
"We have entered the Brazilian market in 2008 aiming to exploit the numerous business opportunities in this promising market and further enhance our presence in the wider region of Latin America. In 2010 we forged a partnership with LEMG-Loteria do Estado de Minas Gerais (Loteria Mineira) with the mutual target to offer innovative gaming solutions for the benefit of the Lottery, the State and its players. We are glad to support the Brasilian Gaming Congress as the Headline Sponsor, since we believe that such initiatives, which encourage the dialogue between the lottery professionals, are crucial for the further development of our sector" says Nikos Nikolakopoulos, Intralot's MD for Latin America.
Ewa Bakun from Clarion said: "We are delighted to be working with Intralot at this inaugural Congress.  They have been an important partner to Brazil's lotteries for a number of years and have an intimate understanding of the marketplace.  They share the same vision for the event as we do – to help the key authorities understand the potential of a safe, secure and reliable sports betting market and evaluate other opportunities in the gaming sector."