By
James
- 12 September 2022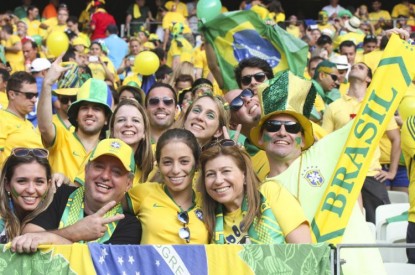 Pressure is growing on media and clubs grow as The Brazilian Attorney General's Office (PGR) will initiate an investigation into sports betting, with a special focus on sponsorship agreements between operators and clubs.
The request was made by the Ministry of Economy. According to local news portal Metropoles prosecutors have already met with other agencies, including the Ministry of Justice, which has already launched its own investigation into the matter.
In December the Ministry of Economy demanded that the PGR and the Federal Police initiate an investigation into the possible irregular exploitation of sports betting throughout the country, as sports betting laws had yet to be enacted.
The investigation is being organized in the PGR's Chamber of Consumption and Economic Order. In a preliminary analysis, two working groups will participate in the investigation.
The 3rd Coordination and Review Chamber (also known as the Chamber of Consumer and Economic Order) covers consumer protection, competition and the regulation of economic activity. Its mission is to ensure the competitive process in the Brazilian economy.
Clubs, federations and the media were among those that were notified to present their contracts by the Ministry of Justice last week. The Ministry notified 54 entities, which were given 10 business days to submit the required information regarding their contracts.
The investigation stems from the fact that sports betting law has not yet established the rules for sponsorship agreements between bookmakers and other interested parties and has yet to be enacted. According to the Ministry, the initiative comes from the National Consumer Secretariat (Senacon), which is looking to determine which companies have already signed contracts with clubs and other associations.