By
James
- 5 September 2022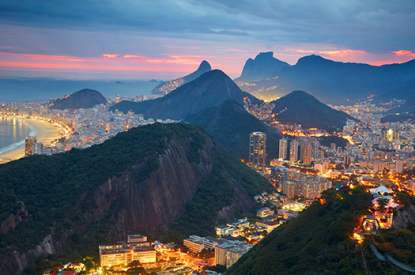 The Ministry of Justice has announced that it is investigating club and media contracts with sports betting platforms. Clubs, federations and the media are among those notified to present their contracts. The Ministry has notified 54 entities, which have 10 business days to submit the required information regarding their contracts.
The investigation stems from the fact that its sports betting law has not yet established the rules for sponsorship agreements between bookmakers and other interested parties.
According to the Ministry, the initiative comes from the National Consumer Secretariat (Senacon), which is looking to determine which companies have already signed contracts with clubs and other associations. In addition, the Ministry clarified that "most of them are based outside of Brazil."
Betting in Brazil was legalized by Law 13,756/18 in December 2018. Although Deputies have already given it the go-ahead, there is still a vote in the Senate and, finally, it needs the president's signature.
Companies are already increasingly present via sponsorship deals with top clubs and leagues as they jostle for attention in what is expected to be an extremely competitive market.
The Ministry of Finance was granted two years to establish a regulatory framework to govern the market and provide for licences. The draft of the presidential decree to regulate the sports betting market in Brazil had been scheduled to become law on 10 May once signed by the President.
According to Senacon, "the activity may be being explored without proper authorization and without any control, inspection or accountability mechanism."
Among those notified are most of the Série A teams from the biggest local football competition tournament, including Corinthians, Flamengo and Fluminense. Local media have also reported that the Brazilian Football Confederation (CBF) is among those that have been notified by the Ministry of Justice.
Finally, Rede Globo, the largest media conglomerate in the country, which has recently signed two sponsorship agreements with Pixbet and Betnacional for broadcasts of the World Cup, will also need to to answer respond to questions over their connection with these companies.