By
James
- 19 December 2022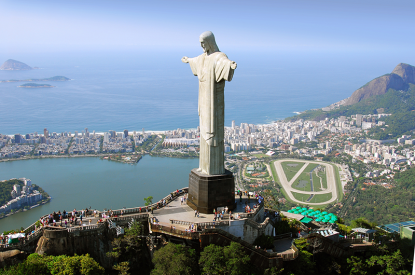 The Department of Agriculture, Livestock and Food Supply (MAPA) approved a new National Racing Code (Ordinance MAPA 526/22) allowing jockey clubs to offer horse race betting. Flat events, with or without obstacles and trotting, may or may not be promoted via bets across the country, through Jockey Clubs allowing an increase in the institutions' revenues.
The new rules will give Jockey Clubs across the country the opportunity to monetize and add revenue to the races that take place on Brazilian tracks. Only entities registered and authorized by MAPA will be able to organize races with the capture of bets, following all the rules and legal guidelines set down to ensure the safety and health of the animals.
Brazilian legislation defines any game involving a bet as a crime according to Article 50 of the Criminal Contravention Act. Under this law, all games of chance are prohibited and considered a criminal offense in Brazil. Lotteries and horse race are the only forms of gambling permitted. However horse racing is currently very limited as there are only four racetracks and only around 130 horse race betting shops for a population of 211 million.
Horse racing has been permitted since 1984. The only private company authorized by the Ministry to run horse race betting is Betsson, through a partnership with the Rio Grande do Sul racetrack. In December 2019, Betsson remained with the majority stake (75%) of the Brazilian equestrian operator Suaposta, the first and only brand in the country to have a betting license, which works together with the Jockey Club of Rio Grande.
In September 2020 Betsson Suaposta was renamed Betsson in the third and final phase of the rebranding project, which was coordinated by Betsson Group in partnership with the Jockey Club of Rio Grande do Sul.