By
James
- 5 June 2023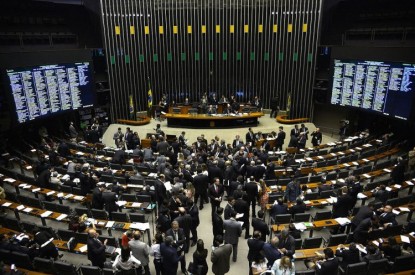 Deputy Luciano Vieira, a member of the Parliamentary Commission of Inquiry (CPI) currently investigating match fixing in Brazilian football, wants to summon members of seven sports betting companies to testify.
The lawmaker wants to hear representatives from Pixbet, SportingBet, Bet 365, Betfair, Betano, Parimach and Betsson in order to obtain relevant information for the investigation.
"The sports betting scandal in Brazil only started after these companies settled in the country, about six years ago. We are not going to prejudge anyone, but it is important that some points are clarified", he said.
According to local press reports, the commission's rapporteur Felipe Carreras plans to veto the request.
Vieira has also asked for 16 club football club presidents to appear before the CPI, in addition to the president of the Brazilian football confederation CBF, Ednaldo Rodrigues. Amongst these are top football clubs Flamengo, Fluminense, and Botafogo as the deputy said that they would help with "information on sponsorship contracts signed with sports betting companies."
The Parliamentary Commission of Inquiry (CPI), which will investigate the manipulation of results of football matches, was launched in the House of Deputies last month. The commission will have 120 days to investigate the matter and was instituted in the midst of a police operation that is currently investigating a major a fraud scheme in Brazilian football. The sessions will be held between May 30th and September 14th.