By
James
- 24 October 2022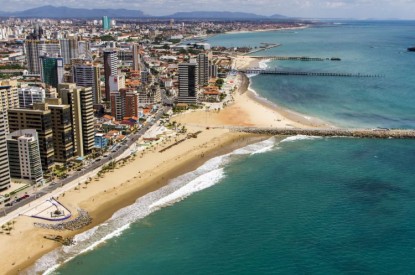 Governor Izolda Cela has put forward a bill to the Legislative Assembly that would allow for an expansion of gambling in the state via the private sector.
As reported by local media, the proposal would enable the state lottery to expand its portfolio, through concession and licensing agreements to private companies, if current state regulations can be updated.
The bill is under the review in the committee stage. If approved it will go to a vote in the plenary.
Income generated collected by the Ceará State Lottery (Lotece) must be used to serve the "public interest" of the State, in accordance with federal legislation. Lotece runs three daily draws from Monday to Saturday. Being an exclusive lottery game in the state of Ceará, Loteria dos Sonhos allows players to participate in three draws per day, unlike lotteries run by Caixa, which hold only one daily draw per game modality.
Ceará is the eighth largest Brazilian state in terms of population. The state capital is the city of Fortaleza, the country's fourth most populous city. The state and its capital consistently rank among the country's most popular destinations.
In Brazil the largest state owned bank runs lotteries while a number of state lotteries are still also permitted. The Federal Lottery was set up in Brazil as a monopoly in 1961. Decree-Law No. 204 of 27 February 1967 prohibited the creation of new state lotteries and allowed only for the operation of lotteries that had already existed at that time. State lotteries had to comply with the gaming standards set forth by Caixa, and were not allowed to create new gaming products. Lotece was created in 1947.