By
James
- 20 April 2023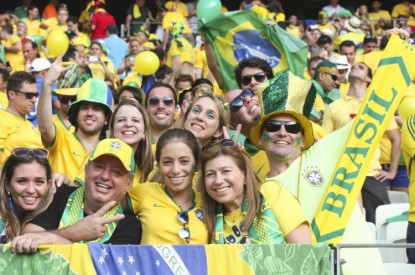 At least six games in Brazil's first division football league have been caught up in an investigation for match-fixing.
Both the homes of businessmen and of players were raided in a nationwide probe. The names of the players have not been released although it is believed that players may have been offered between $10,000 and $20,000 to manipulate in-play events.
The investigation began in November focusing on three matches and has widened to 11 games, though some were in lower leagues, Goias state prosecutor Fernando Cesconetto said in a press conference.
The news comes after a match fixing scandal was discovered in the last round of the Série B Brazilian Championship. The alleged offense occurred on November 6th but it's only recently that the scheme has come to light. A number of games are being investigated due to the alleged involvement of a criminal group specializing in match-fixing. The case is being investigated by the Public Ministry of Goiás in an operation dubbed Operation Maximum Penalty. The same operation is believed to have now unearthed the latest allegations over match manipulation in Brazil's top league.
Indeed the match fixing scandal was one of the reasons behind the government's willingness to push through its sports betting measures. According to local press reports emerging this week the government will create a government agency to investigate match fixing. The agency will be linked to the Ministry of Economy and will work jointly with the Ministry of Sport.