By
Phil
- 24 October 2019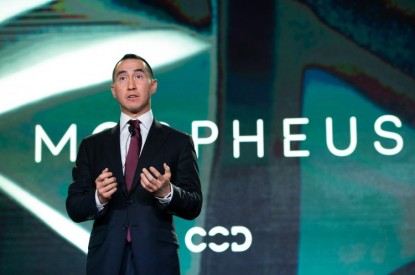 The Brazilian Minister for Tourism, Marcelo Álvaro António has met with Melco Resorts & Entertainment Group CEO Lawrence Ho Yau Lung and CEO Larry Ng in Macau in order to present the potential of Brazilian tourism. The meeting took place at the Morpheus Hotel part of the City of Dreams resort in Macau.
Businessmen are interested in the resorts and intend to carry out an innovative project aligned with Brazil. Investors will participate in a technical visit to Brazil at the end of the year to scout out the most important potential destinations such as Rio de Janeiro, São Paulo as well as cities in the northeast and north. According to Larry Ng, the group is open to working together with the Ministry of Tourism in the development of strategic plans.
"Melco, come to Brazil. We are ready to receive them. I am sure the partnership will be very prosperous. The group will have the security they need to invest in our destinations. I'm sure many will come," said Minister Alvaro Antonio.
Melco Resorts & Entertainment Limited is a developer, owner and operator of casino gaming and entertainment casino resort facilities in Asia. It is one of the largest players in the hotel industry in the world.
Interest is growing in Brazil. Recently the co-chairperson and executive director of gaming operator MGM China Holdings Ltd, Pansy Ho Chiu King, said that if Brazil gives gaming the green light then a number of international investors would in all likelihood be willing to get on board.