By
Phil
- 6 June 2022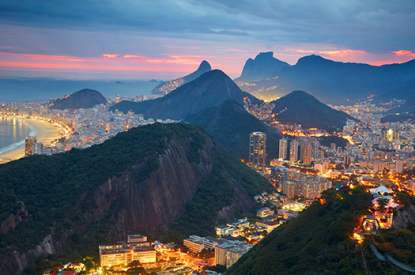 The President of the Chamber of Deputies of Brazil, Arthur Lira, stated that the government would back gambling laws now up for debate in the senate even though President Jair Bolsonaro recently went on record saying that he would block such a move. Deputy Lira, a long time supporter of opening up the industry, said that he had had "received information that the Government will support the regulation of gambling in the Senate."
Deputy Lira added that the sector would have the support of the ruling party as soon as it was debated within the Senate.
The statement received some applause from officials who are now seeking the legalization of the industry because they believe it would provide a much-needed boost to the economy.
In order to receive support in the Upper House, the bill would first have to reach the plenary session for discussion. However this does not currently seem to be a priority in the short term, although there is speculation that it could take place before the end of the year.
Bolsonaro has on more than one occasion said he would use his veto. Appealing to his conservative base in a speech delivered during a religious gathering in the capital of Amazonas earlier this month, Bolsonaro reiterated his position against the liberalisation of gambling in Brazil. The speech was delivered at the "March for Jesus" event, in Manaus.
Before an audience of evangelicals Bolsonaro said: "We have only one God, only one teacher. Whoever serves two masters is not worthy of representing us. We are against gender ideology. We respect our children in the classroom. We are against the liberation of drugs. We are also against the liberation of gambling in Brazil." Legalising gaming is actually up to the National Congress through a bill. The president must sanction the bill, can veto it in part or in full but Congress may overturn the presidential veto