By
James
- 1 June 2023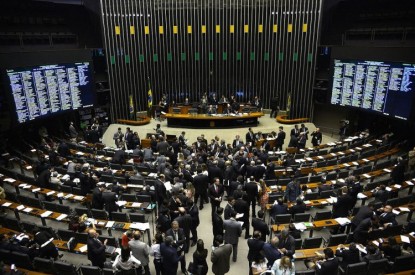 Deputy Jonas Donizette put forward bill 2895/2023 which would allow sports betting companies to obtain registration in Brazil without permission from the Ministry of Finance.
The project establishes an amendment to Law 13756/2018 that legalized sports betting. The bill was signed by then President of Brazil, Michel Temer in 2018 which legalised sports betting only. The Ministry of Finance was granted two years to establish a regulatory framework to govern the market and provide for licences although this could be extended for a further two.
According to the text, as the Ministry of Finance has not established a way to regulate online sports betting sites then companies would be able to commercially operate throughout the country. Sports betting operators would only need to establish a headquarters in Brazil and follow Brazilian laws.
In his justification for the bill, Donizette pointed out that "sports betting houses have been growing sharply in Brazil, with estimates published in the press that the volume of bets in this modality is close to R$100 billion a year."
The deputy stated that action was necessary "in view of the inaction of the Executive Branch . . . we propose this Bill to provide that the exploitation of sports betting by residents of Brazil will only be allowed to legal entities constituted in accordance with the provisions of Brazilian law, under penalty of committing a criminal misdemeanour."
In May in an official release the Ministry of Finance posted the details of its proposed sports betting measure. However the measure has been delayed and according to local press reports sports betting could be dealt with as a fully fledged bill meaning more delays are likely.