By
Phil
- 14 November 2018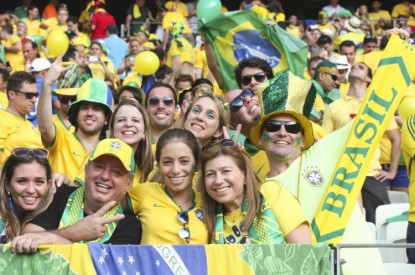 A mixed committee on interim measure MP 846/2018, which regulates the transfer of resources generated by lotteries must now be treated by the full House of Representatives and, later, by the Senate. The committee approved the text of Senator Flexa Ribeiro's bill last week.
The idea of the new bill is to make federal lotteries contribute to Public Security so that its resources will almost double.
The new text, which replaces previous measures on the table, emerged after pressure from both the Ministries of Culture and Sports as previous legislation would have reduced the amounts allotted to both ministries in order to boost the resources of the National Public Security Fund. The Government now anticipates that the new measure will guarantee annual contributions of around R $1billion to public security, around $630 million for sports and $443 million for culture.
Brazil's future Minister of Justice Sergio Moro, who will serve under President elect Jair Bolsonaro, has defended the approval of PM 846/18 that allocates funds from lotteries for public safety and legalises sports betting as well. Fixed-odds sports betting will be overseen by the Ministry of Finance if the law is approved. According to article 5 of the new law, "The fixed-rate betting lottery shall be authorized by the Ministry of Finance and shall be operated exclusively in a competitive environment and may be marketed in any commercial, physical and electronic distribution channels." If approved sports betting could be regulated in 2019.
At BetConsult, Brazil's leading gaming expert, Director Edgar Lenzi, said: "It could either be a single license Concession model, or a multiple authorisations model. However, the PM does mention that the authorisation for fixed odds Sports Betting will be granted in a competitive environment. It's our point of view that multi-licenses will be granted – either by authorization or by concession. The exploitation model should be in a free market model, aiming for competition between the operators. We understand that the errors made with LOTEX – when the Federal Administration chose a Single License Concession Model – must be avoided, as this has ended up delaying the LOTEX privatization process."
For now sports betting remains banned under Brazil's gaming laws and the Criminal Contravention Act determines a straightforward prohibition on sports betting, except for horse races at official racetracks. However, a number of state sanctioned sports betting games are operated by the lottery – Brazil's largest state owned bank and lottery operator – the Caixa Econômica Federal (CAIXA).
Image By Danilo Borges/copa2014.gov.br Licença Creative Commons Atribuição 3.0 Brasil – Quartas de final – Brasil x Colômbia – Castelão – Torcida, CC BY 3.0, https://commons.wikimedia.org/w/index.php?curid=33763791