By
Phil
- 11 February 2019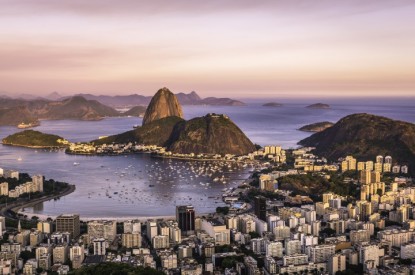 A deputy has filed a new gambling law which would legalise casinos as part of large scale resorts. The new law which contains 19 articles can either be considered on its own merits, or parts of it can be incorporated into gambling bill PL 442/91 which passed the special committee stage in 2016.
Put forward by Deputy Paulo Azi the new law (PL 530/2019) outlines a system where integrated resort casinos will be aimed primarily at promoting tourism. While selecting the site for any new resort the government will take into account how it could improve economic opportunities and social conditions in the area. With approval from the states and local authorities the central government will be responsible for selecting the location of any new resort. Licences will be valid for thirty years after a public tender and the licence will be renewable for equal periods.
However a number of restrictions will apply. The bill imposes a cap depending on the population of the state. Only one casino will be permitted for states with a population of 15 million or less. States with populations between 15 million and 25 million will be allowed to have two casinos while any states with a population above 25 million will be allowed to have three.
The allotted gaming space, however, is generous as it allows for a maximum of ten per cent of the total area of the integrated resort. Only slot machines and gaming tables will be permitted under the terms of the new bill though. When it comes to tax the new bill creates a special casino gaming tax rate of ten per cent GGR which will be calculated monthly. Proceeds of the new tax will be divided equally for tourism and public security.
In the justification for the new bill Deputy Paulo Azi argues that new gambling laws are necessary as gambling is already widespread and casino resorts would serve to transform parts of Brazil by providing a boost to tourism and the local economy as has already been seen in Macao, Singapore and Mozambique.
According to the new bill: "The focus of the proposition is not to foster the existence of the sector. This is because we are dealing with a sector of activities that already exists, is in full operation and whose expansion is practically impossible to be restrained. At present, there is no control, taxation or taxation of this industry in Brazil, due to the fact that: 1) gambling and betting houses in Brazil passes by the effective inspection by public agents; and 2) the websites on which Brazilian citizens place their bets are based in other jurisdictions."
The bill proposes exclusive "gaming zones" within integrated resorts. These should include, among other amenities "a set of facilities, services and products aimed at the visitor's entertainment, such as convention centres, casinos, spas, restaurants, bars, shopping malls, art galleries, museums, theatres, concerts, golf courses, sports plazas, theme parks and water parks, with environmental sustainability and preferential hiring of local labour (with the consequent expansion of the job market); as well as training and training programs with effective use of professionals in hotel, tourism and related services."