By
James
- 16 January 2023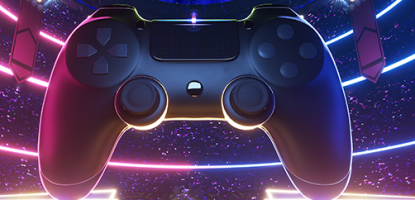 Brazil's new sports minister and former volleyball player Ana Moser has claimed that eSports are not true sports. Moser doubled down saying that that competitions and video games are not unpredictable, but are fully programmable. Moser then controversially stated that eSports would not be part of her remit or her portfolio.
"In my opinion, esports is part of the entertainment industry, not sport. If you play a video game you just had fun. Digital competitions and games are not unpredictable; they are designed by a programmer. It is programming, totally different from real sports," said Ana Moser.
In an interview with online media outlet UOL, Brazil's new Sports Minister, Ana Moser, also chose not to comment on the regulation of sports betting in Brazil.
"I find it difficult to give a position on this," she said. Speaking to UOL in an interview, she avoided talking about the regulation of sports betting now that the Bolsonaro administration is over.
When asked whether regulating sports betting would be important in order to generate resources in sports, Moser said that "a lot of people are debating this. I, in particular, [find it difficult] to give a position on it".
Ana Moser was chosen by President Luiz Inácio Lula da Silva to lead the Ministry of Sport from 2023. She was a member of the generation that brought the first Olympic medal in women's volleyball to Brazil in 1996.
Her stance on the matter could well lead to further delays to Law number 13,756. In December 2018 President Michel Temer signed the bill to regulate land-based and interactive sportsbetting. However the government of President Jair Bolsonaro missed the deadline to finalize the decree. This is because according to the law enacted by his predecessor Law number 13,756 required the Ministry of Finance (currently the Ministry of Economy) to promote the regulation of sports betting within a time limit of four years. Given Moser's recent statements she looks unlikely to support a bill over which she has little to no knowledge.