By
Phil
- 11 June 2019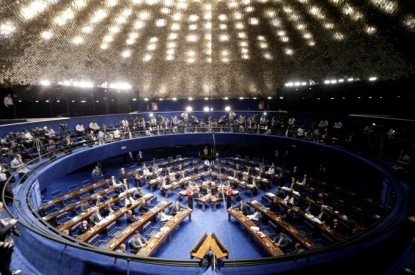 According to a new poll conducted by the Paraná Research Institute (Instituto Paraná Pesquisa) support is growing for an overhaul of Brazil's antiquated gaming laws.
Asked if they were in favour or against the legalisation of all types of gambling in Brazil including the legalisation of casinos, sports betting, bingo houses, the street lottery known as "the animal game", and online gambling 238 federal deputies 52.1 per cent said that were in favour , while 40.8 per cent said that they were opposed . Meanwhile 7.1 per cent said that they did not know or did not respond. Personal interviews or telephone interviews were carried out by the institute between May 27 and 31 at the request of the Brazilian Legal Gaming Institute (Instituto de Jogo Legal – IJL).
The majority of deputies (40.1 per cent) indicated that casinos and bingos should be opened in tourist towns; or in cities with a low HDI (21.6 per cent). By regions 54.9 per cent of the deputies in the Southeast are favourable, followed by the parliamentarians in the Northeast with 53.8 per cent, the South with 50.0 per cent and the North / Central-West region with 46.9 per cent in favour. Those opposed cited possible money laundering (20.6 per cent), increased gambling addiction (17.2 per cent), religion (10.1 per cent), poor control (9.7 per cent), and lack of control (9.2 per cent) as reasons for their opposition. Crucially only 7.2 per cent now approve of casinos only as part of integrated resorts.
A pro gambling bill only needs a simple majority, or 257 votes, to pass. The survey comes at a time when there is increasing impetus to change gaming laws in Brazil. Last week it was reported that lobbying efforts made by the Mixed Parliamentary Front for the Adoption of the Regulatory Framework for Gaming in Brazil will mean that Congress will need to resume the debate on the legalisation of gambling soon.
There are currently two bills on the table. Since the beginning of Brazil's economic crisis bill PL 442/91 in the House of Deputies and bill PLS 186/2014 in the Senate have both sought to allow for a major expansion of the gaming industry in order to generate much needed revenue for the state. PLS 186/2014 resurfaced once again in April after the Senator responsible for drafting the first version of the bill resubmitted it for consideration before the full house. The bill is arguably the widest gaming expansion bill on the table as it would authorise "the animal game", casinos, bingo halls, online gambling and betting nationwide.
In August last year a survey carried out by the same research firm found that a slight majority of the Brazilian population are in support of the legalisation of gambling in the country when it comes to bingos and casinos. Figures showed that Brazilian society is divided on the issue with 45.6 per cent in favour of bingo halls returning to the country and 43.4 per cent against it.
When it comes to casinos 45.7 per cent are in favour and 45.5 per cent are opposed with women showing more opposition than men. Only 35.2 per cent of women are in favour of bingo halls and 34.1 per cent for casinos. When it comes to men the majority are in favour of the return of both bingo halls and casinos. 57.7 per cent of men interviewed would like to see the return of casinos and 56.8 per cent are in favour of bingo houses returning to Brazil.
Related Stories