By
James
- 29 May 2023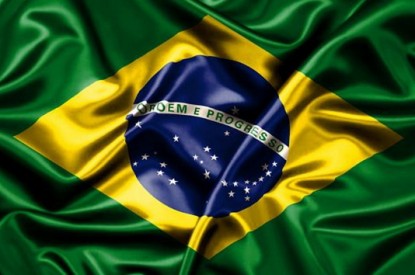 The Government of Paraná published public notice No. 001/23 for the accreditation of lottery operators to operate sports betting in the state. According to the document, operators must be fully connected to Lottopar's management and means of payment platform, the authority responsible for implementing the public lottery service in Paraná, which will guarantee security and transparency to the process.
"The accreditation system is important because we are going to attract serious companies to work in Paraná, with technical criteria. And the platform will individually control lottery and financial activities, enabling Lottopar to manage and supervise in an integrated way both the activities and the financial flow of lottery operators in the State and players", said Lottopar's CEO, Daniel Romanowski in a statement.
According to the announcement, participation is allowed from companies and consortia that meet the established minimum technical requirements. The document also requires companies to have paid-up capital or equity equal to or greater than R$2 million.
In return Lottopar will be remunerated for the exploration concession, in an initial fixed grant of R$5 million and more variables, every month, of 1% on the operator's gross revenue of the previous month. In addition, 5% of the operator's gross revenue must be allocated to social contributions, as provided for by law.
The State of Paraná Lottery (Lottopar) was created at the end of 2021 through Law 20,945, which regulated the public lottery. The main objective of the service is to generate resources to finance actions for the promotion of social rights. Before 2020, Brazilian legislation provided that lotteries were an exclusive public service of the federal government.
Paraná's lottery system will have two aspects: fixed-quota sports betting, in the format of "bets", and traditional lotteries, both of which can be explored in physical and virtual environments.
With the management and monitoring platform contracted by the State, Lottopar and the operators of the segment will be able to identify irregularities. "The monitoring of sports betting inhibits fraud and allows us to work together with the authorities to share information about suspicious actions, in addition to facilitating accountability to supervisory bodies", Romanowski added.
In addition, the municipality plans to adopt a series of measures to ensure integrity and transparency in the sports betting market. In terms of education and awareness, partnerships will be established with sports entities to make athletes and sports leaders aware of the threats to sports integrity.
The expectation is that lotteries and sports betting will be up and running in the state before the end of 2023.
The state of Paraná authorised lotteries and sportsbetting in May 2022. The decision was made via Decree No. 10,843/2022. The State Lottery of Paraná may either run the games itself or delegate the running of sportsbetting and lotteries to another party.