By
Phil
- 8 October 2015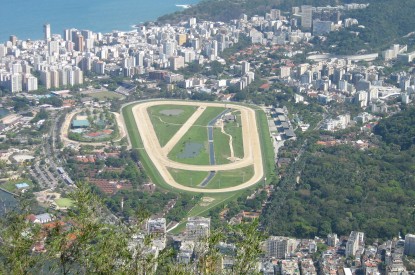 French company Pari Mutuel Urbain announced Friday that it will become the operator of horse racing betting in Brazil through the Brazilian Jockey Club (JCB).
According to a company statement on Thursday 1st of October in Paris, PMU, signed a partnership agreement with Jockey Club Brasileiro to develop horserace betting in Brazil. PMU's subsidiary PMU Brasil has been created "to manage horserace betting on behalf of JCB, taking bets in points of sale, via the Internet and by phone, and to produce and broadcast live footage of horseraces."
PMU's Chairman and CEO Xavier Hürstel said: "We are proud and delighted with this partnership with Jockey Club Brasileiro, which has given PMU access to the Brazilian market with the objective of boosting horserace betting and promoting Brazilian races. This agreement is the proof that PMU's expertise is acknowledged at an international level. This project is the largest we have ever launched outside of France and falls within the scope of our proactive international development policy, itself part of PMU 2020 strategic plan."
Carlos Palermo, President of Jockey Club Brasileiro added: "With this partnership with PMU we are entering in a new era for the betting activity on horseraces in Brazil. I am convinced that PMU, thanks to its expertise and as the 3rd largest operator at a global level, will bring a more professional approach to the management of horserace betting in our country. For JCB, this agreement will promote the transfer of know-how with the training of the Brazilian teams and bring new resources for the development of local bets."
Brazil horseracing is run by jockey clubs, which own and operate their own track. Each club is allowed to run off site betting agencies in the area where they operate. Situated in Rio de Janeiro The Brazilian Jockey Club was established at the end of the 19th century.
Pari-mutuel horserace betting in France is dominated by state company Pari-Mutuel Urbain which is made up of 59 horseracing associations. PMU is the leading pari-mutuel operator in Europe and the 3rd largest at global level, with close to 10 billion Euros in stakes in 2014. The PMU operates 365 days per year with a total of more than 17,000 races organised across the 252 French racecourses. As well as its domestic races PMU also offers an international option, to both promote French racing in other countries and to let French customers experience racing from other countries. Foreign races have proven popular with French customers.
The announcement is the latest in a number of recent developments in the Brazilian horse race industry. Like many jurisdictions in Latin America Brazilian horse racing is in decline. The golden age for the industry came between the 1950's and 1980's but the industry has for years been losing out in the face of other types of gambling such as lotteries and bookmakers. However, there are a number of recent developments on the way which look likely to revitalise the industry further namely the commingling of Brazilian horse racing with international horse race activity. Through a number of agreements Brazilian racetracks are now being broadcast live around the world commingling local races into single pools betting which means that the industry could benefit from modern, global pari-mutuel industry standards. And those outside of Brazil can now bet directly on the outcomes of Brazilian horse racing for the first time.