By
William
- 3 August 2023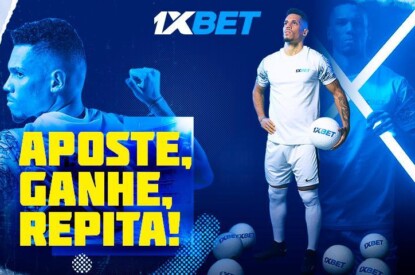 Brazilian footballer Paulo Henrique Sampaio Filho, commonly known as Paulinho, has signed an ambassador agreement with 1xBet until May 2024.
Under the cooperation agreement, 1xBet has been granted the right to use the image of the 22-year-old player. There will also be a series of joint activities between the footballer and the global bookmaker on social networks Facebook, Instagram and Twitter.
"Paulinho is an extremely talented guy. He is a role model for a lot of young Brazilian boys and girls who are passionate about football. We are confident that with the support of 1xBet, the footballer will achieve outstanding success both as a team player and as an individual," commented Alex Sommers, representative of 1xBet.
The left winger started his football journey at club Vasco da Gama, where he quickly became a prominent figure in the attacking line. Paulinho became the youngest goalscorer in Serie A at 17 years and nine days. In 2018, the Rio de Janeiro native player added another record: he became the youngest Vasco da Gama athlete to score a goal in South America's most important competition, the Copa Libertadores. One year later, Bayer Leverkusen acquired the player for a record 25 million euros.
The attacker has a long experience with the Brazilian youth teams, being U-17 champion in 2019. The biggest achievement of Paulinho's career so far has been winning gold at the Tokyo Olympics. At that tournament, the Brazilians were able to defend their title: they won without suffering a single defeat. This confirmed that the curse of the "Selecao" failures at the Olympics had finally been lifted.
Paulinho is now on loan to Atlético Mineiro, where he has been quick to shine. Since his arrival at the club, Paulinho has been adding assists and goals to every game and has positioned himself as one of the stars of the Brasileirao this season. It remains to be seen whether his talent can dazzle in the shirt of the Brazilian national team.
"I am happy to start this partnership with 1xBet. I hope that all football fans will enjoy this initiative and that it will be a new and different way to connect with the jogo bonito," added Paulinho.