By
James
- 12 December 2022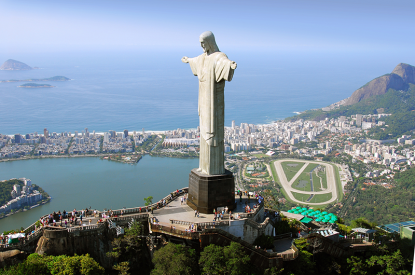 Deputy Felipe Carreras has become part of President-elect Luiz Inácio Lula da Silva's transition team. Carreras will form part of the working group that will refer issues related to tourism for assessment to the next administration. According to those close to the new government, Carreras intends to promote, during the transition phase, the idea that Lula's government may support pro gambling legislation as a way of increasing tax collection.
Speculation is growing that the legalization of gaming is seen by the government as a way to increase revenue for the government, create jobs and could be a boost to the tourism industry overall. Carreras's appointment could be a highly significant development as he has been part of key negotiations as the gambling bill was drafted in its later versions in the House of Deputies and then served as a liaison to ensure that both houses could work on the bill.
In 2021 Carreras, served as rapporteur of the drafting of bill PL 442/91, in the lower house before it went to the senate. During that time he headed a working group which was charged with updating the text of the bill. Deputy Carreras has been a long time supporter of change.
In December 2021 he stated that gambling and betting were part of the culture and history of the Brazilian people and, therefore, needed to be legalized to encourage tourism. Talking to Radio Jornal in September 2021 he said that Brazil should follow in the footsteps of other jurisdictions in the region such as Colombia and Peru which have taken steps to liberalise the market. "The time has come to end hypocrisy, to regulate something that, to a large extent, is already present in the culture of our country," he said. According to Carreras, the delay in regulating gambling in Brazil has generated huge losses for the Brazilian economy.