By
James
- 24 January 2023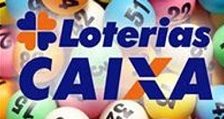 CAIXA Lotteries announced that it had transferred R$10.9 billion in 2022 in social welfare programs to several high priority areas in the country, such as security, public safety, health, education, sports and culture. The amounts transferred to legal beneficiaries last year reached record levels and reflected a 23% growth in relation to transfers made in 2021, when CAIXA transferred R$ 8.8 billion.
 "The results consolidate the credibility and important social role of the CAIXA Lotteries for the socioeconomic development of the country, which, in addition to being fundamental for the maintenance of public policies, provide opportunities for the dreams of players to come true through millionaire prizes", said the president of  CAIXA, Rita Serrano.
CAIXA Lottery collection in 2022 totalled R$23.2 billion, which reflected an increase of 25.7% compared to the results of 2021, when amounts reached R$18.5 billion – a previous record.
This was the best result in its history. According to CAIXA the record in sustained growth was made possible by actions developed to performance, of new games such as the launch of +Milionária, the new Timemania game , the implementation of QR Codes for betting receipts and the expansion of Mega-Sena multiple bets to up to 20 numbers.
Mega-Sena is one the largest lotteries in the world and was responsible for the highest percentage of revenues, amounting to 47% of the total- more than R$ 10.9 billion. In next place came Lotofácil, responsible for R$6.6 billion and accounting for 28.3% share of CAIXA's gaming portfolio. In third place, with a 13.1% share, was Quina which raised more than R$3 billion.
In 2022, four special contests were held: Dupla de Easter, Quina de São João, Lotofácil da Independência and Mega da Virada. In the four contests, more than R$ 1.3 billion were offered in prizes. The sale of the four special competitions in 2022 totalled more than R$ 2.9 billion, 20.7% more than the 2021 editions.
The biggest draw of CAIXA Lotteries, the Mega da Virada, celebrated its 14th edition with the biggest prize in the history of CAIXA Lotteries, with the amount of R$ 541.9 million.
Lotteries are hugely popular in Brazil. Caixa Econômica Federal, known locally as Caixa, is the biggest public bank in Latin America and Brazil's biggest mortgage provider. Caixa is a 100% publicly owned state company. It was granted the control of lotteries in 1961.