By
James
- 30 January 2023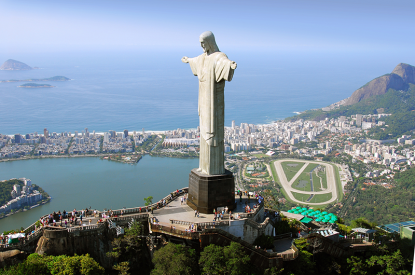 According to a report in local media 83.3 per cent of the teams in the top division of football in the state of Rio de Janeiro, the 2022 Campeonato Carioca de Fútbol, are now sponsored by sports betting sites. Of the 12 teams disputing the title, 10 have contracts with companies in the sector. The top four clubs namely Flamengo, Fluminense, Vasco and Botafogo, all have the support of sports betting platforms.
Pixbet is a sponsor of Flamengo, and Vasco, in which it is a master sponsor, in a contract renewed this year and which will run until 2024.
Botafogo, in turn, signed a deal with Parimatch this year, winning the biggest sponsorship deal in the club's history. For two years of agreement, the company will hand out as much as R$ 27.5 million per year, which places the team as owner of the third largest contract in Brazilian football.
Fluminense, on the other hand has been sponsored by Betano since June 2021. The deal has been extended until the end of 2025.
Betting sites are also present as supporters of the championship. This year, Betnacional acquired the naming rights of the competition, the rights of which last year belonged to Betfair. Significantly, the league is broadcast nationally as well as in 44 other jurisdictions worldwide.