By
Lewis
- 26 July 2021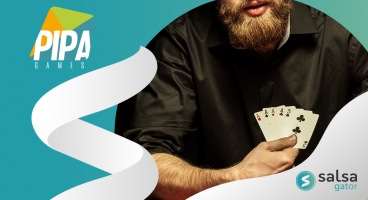 Salsa Technology has agreed a content partnership with Pipa Games, the first Brazilian-based studio with a live casino dealer offering.
The agreement will see Pipa Games integrate its portfolio of live casino games onto Salsa Gator, Salsa's aggregator platform.
Pipa Games officially launched in November last year and is recognised for its original Brazilian offering created to meet the needs of customers looking for increasingly tropical games and an engaging iGaming experience.
Salsa's aggregator platform, Salsa Gator, provides access to a library of more than 60 content providers across Brazil and Latin America.
Salsa Technology's COO, Alberto Alfieri, said: "Pipa Games has quickly built a reputation for providing standout live casino games and its library of content will fit our Salsa Gator well. Like Salsa, Pipa really understands the nuances of the Brazilian player and market."
Alessandro Valente, Co-founder of Pipa Games, added: "For Pipa, the partnership with one of the most important and relevant companies in the sector is a reason for celebration and pride. We are very honoured with this wonderful opportunity to work with Salsa."