By
James
- 1 August 2022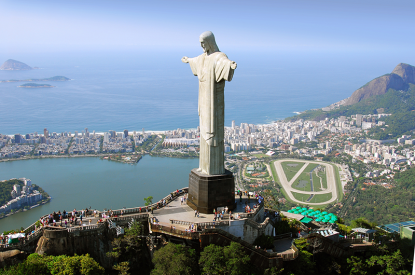 The President of the Chamber of Deputies, Arthur Lira, has criticised senators for their failure to address gambling laws. The regulation of gambling is still pending debate in the Senate after Bill 442/1991 was passed by the House of Deputies in February.
The bill replaces and is in part an amalgamation of as many as twenty other gambling related projects all of which have been discussed since 1991. The bill allows for casinos, bingo halls, the so called "Jogo do Bicho" or "Animal Game" and online gaming. Under the latest proposals now gaining ground gambling could be a means to raise salaries for nurses and other health care professionals.
Deputy Carmen Zanotto also weighed in on the issue saying that debate over the new nursing minimum wage and the effect it would have on the budget had been put off.
"The Federal Senate should have discussed the impact of the nursing minimum wage on the budget, and should have discussed its financing sources, but unfortunately the agreements made with the Senate to advance, at least in the regulation of gambling, were postponed three times. First on the 5th, that they would consider the matter. Then, on the 15th and then, in the week of the 22nd. We are already in the second half of July, and they did not assess the issue of the regulation of gaming, which could deal with the national wage floor for nursing," he said.
Lira reported that a concentrated effort would be made in the first week of August, shortly after the end of the parliamentary recess, to vote on urgent proposals and provisional measures of interest to the federal government.  Lira added  that the Chamber of Deputies had approved a number of issues  but the senate had not yet assessed them citing as an example PL 442/91, which according to Lira has been "sleeping in the Senate for several months."
In July Brazil's Chamber of Deputies approved by 425 votes to 7 a Constitutional Amendment Proposal for a new nursing minimum wage. The rapporteur of the proposal (PEC 11/22) Deputy Carmen Zanotto said that the salary increase could be funded by the legalization of gambling.
The idea of legalising gambling as a way to raise money for nurses and other heath professionals has been gaining ground as well.  In June the president of the Senate Rodrigo Pacheco said that gambling regulation could be used to pay for the newly imposed increases.  These sentiments were later echoed by the newly appointed rapporteur for Gambling Bill 442/91 in the Senate Davi Alcolumbre who also came out in support of the move saying that it was inevitable that gambling would fund projects such as the one to raise the minimum wage and others like it in the future.