By
James
- 13 November 2023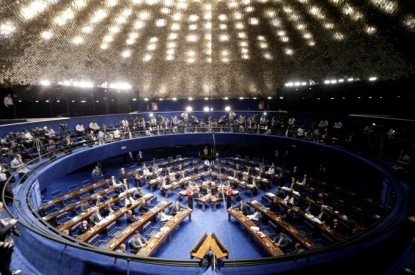 According to local press the president of the Brazilian senate Rodrigo Pacheco has made a commitment to the Minister of Finance, Fernando Haddad, to speed up the process of the passage of the sports betting bill and move forward with a much wider gambling bill which has been in the senate since May. Both would be crucial in raising revenue for the government.
Allies of the senate president say Pacheco is in agreement with Haddad, to approve issues in the House that guarantee an increase in revenue.
Last month Haddad said that as long as he is in his job he would look to ensure "fiscal balance", but stopped short of saying the government's goal of erasing the budget deficit in 2024 remains in place. Haddad made the comments after President Luiz Inacio Lula da Silva said there was no need for his government to reduce its fiscal deficit to zero next year.
Brazil's sportsbetting bill is making progress albeit slowly. Last week the Senate Sports Commission (CEsp) voted in favour of the official report on the bill. Meanwhile Senator Angelo Coronel is expected to present the new text of the sports betting bill at the Economic Affairs Committee (CAE) by November 21. The bill is being processed simultaneously by both committees.
However there has been very little word regarding the bill that would regulate gambling (PL 442/91) which has been in the Senate since May (under the name draft Law No. 2234/2022) after it was put before the House's Constitution and Justice Committee. The project was approved in the Chamber of Deputies at the beginning of 2022 and so far has not been discussed in the committee. Pacheco has signalled that he wants a rapporteur for the bill this month.
According to the text, casinos may be installed in resorts as part of an integrated leisure complex. There may be three casinos when the state's population is greater than 25 million. For states with more than 15 million and up to 25 million inhabitants, there may be two casinos. In other states and in the Federal District, with a population of up to 15 million inhabitants, there may be only one casino. Additionally, the Executive Branch may grant the operation of up to two establishments in leisure complexes in states measuring more than 1 million square km in size. In locations classified as tourist centres or destinations, the installation of a casino will be allowed, regardless of the population density of the state in which they are located.
The law also permits municipalities and the Federal District to license bingo halls. Bingo halls will also be allowed in stadiums with a capacity of over 15 thousand fans. Online gambling will also be permitted although the bill covers online gambling in very general terms.