By
James
- 30 January 2023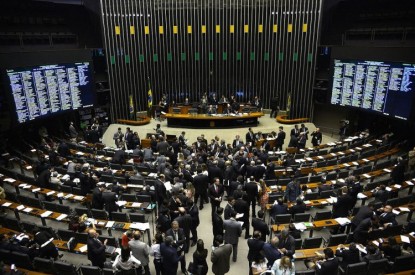 A senator has said that he believes that gambling regulation could be discussed this year. Senator Angelo Coronel told the Senate news agency that the main goal of regulation would be to tax the activity, which would increase the country's budget revenues.
PL 442/91, was passed in the lower house and is now in the senate where it became bill, Law No. 2234/2022. The bill if approved would allow for an opening up of the market including integrated casinos, as well as casino riverboats, and bingo halls (with electronic bingo machines on site).
Speaking to Rádio Senado Coronel said:
"Brazil cannot remain isolated in hiding from the great powers that have already regulated the legislation on the activity," he argued, and said that these countries "increased their income from the taxes collected, as is the case of Italy, where taxation of games represents about 1.4 percent of GDP [Gross Domestic Product]. . . Things as they are currently can not remain this way, since the private sector does not perceive any type of banking regulation or generate taxes for the country."
His comments come in stark contrast to the total ban defended by Senator Eduardo Girão, author of the request that led to the creation of the "Parliamentary Front for a Brazil without Gambling".
Created by Senator Eduardo Girão in April 2022 the group formed by both senators and deputies will promote debate and adopt initiatives, such as bills that discourage gambling. Eduardo Senator Girão has said in the past that legalised gambling will lead to crimes, such as money laundering, tax evasion, and corruption of public officials.
The pro gambling bill has been languishing as it waits for debate in the Senate for more than a year now and Despite Senator Coronel's statements, the debate has not yet been placed on the agenda of the Federal Senate.