By
Phil
- 18 February 2016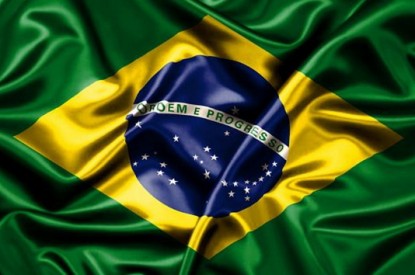 Senator Blairo Maggi has defended new gaming laws against recent criticism aimed at it by Brazil's Public Prosecutor's Office, arguing that the control of the new industry would be supervised by the executive branch. Reacting to a technical note released by the Prosecutor's office and signed by state  prosecutor Peterson de Paula Pereira last week, the Senator  said that he too hoped that new gaming rules would not facilitate money laundering and tax evasion but it would be up to the Executive branch when it came to regulation.
According to the senator the prosecutor's office was consulted during the drafting of the new bill but had preferred not to comment as it decided that it was then a matter for the legislative and executive branches.  He did say, however, that while the body did not have their chance to have their say during the preparation of the report they would have a chance to express their opinion while the law is debated in the Senate – something the office has requested.  "Now the project will go before the entire Senate for open discussions between parliamentarians. If approved, it goes to the House," he said adding that any concerns brought up by the office could be incorporated into the new law.
Last week the Prosecutor's Office argued that, rather than increasing tax revenue for the state the new bill "may encourage money laundering and tax evasion in Brazil" as the size of the industry would overwhelm supervisory bodies. According to the prosecutor's office: "The structure of control agencies and country surveillance is not enough for states to supervise the huge amount of bingos and casinos that will be opened after regulation."
The government estimates that the new law could generate raise R$20bn in the first year. In a scathing statement the prosecutor's office classified theses figures as "absolutely inflated" saying that when bingos were legal between 1998 and 2002, values ​​did not reach 1 per cent of this figure. "It would be childish to imagine that legalisation will end corruption involving illegal gambling. Who exploits and who will continue to exploit these activities aims to increase its earnings at any cost, "the prosecutor's office said.
The new gaming act will now have to go before the Senate for a vote after Senator Randolfe Rodrigues, an opponent of the project, managed to gather enough signatures to ensure that the bill may not go direct to the Chamber of Deputies for approval without full Senate approval first.
New gaming legislation is being debated as part of "Brazil Agenda" a set of new rules put forward by the President of the Senate, Renan Calheiros – a business-friendly agenda which is designed to provide a much needed boost to economic growth.