By
James
- 6 March 2023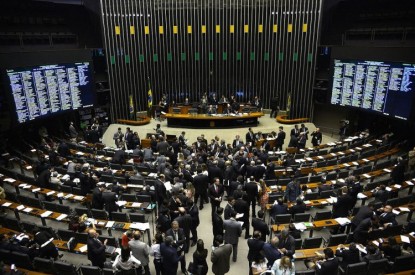 Long time supporter of gambling reform Deputy Felipe Carreras has shed more light on Brazil's sports betting bill. Deputy Felipe Carreras met with members of the treasury recently to discuss the new proposals to raise tax via sport betting, and said that  discussions are quite advanced within the ministry.
Deputy Carreras has been a long time supporter of change and has gone on record several times arguing for reform. In addition he served as rapporteur of the drafting of Bill PL 442 /91 in 2021. The bill is an amalgamation of as many as twenty other gambling related projects all of which have been discussed since 1999. The text authorizes the operation of casinos, bingo halls, sports betting, online gambling, skill games as well as street lottery "the animal game."
However according to Carreras the bill under consideration now works within the framework of sports betting bill No. 13,756 signed by then President of Brazil, Michel Temer in 2018 which legalised sports betting only. The Ministry of Finance was granted two years to establish a regulatory framework to govern the market and provide for licences although this could be extended for a further two. However Bolsonaro had until December 12 to finalize the process of regulating sports betting but failed to do so.
"They are progressing well in the regulation of the matter, which will bring to the public coffers resources that are going down the drain, " he said in an interview with Radar Econômico.
In addition he claimed that former president Jair Bolsonaro had been negligent.
"Bolsonaro did not regulate it because the issue was politicized and distorted by a religious bias," he said.
The lawmaker emphasised that only sports betting can be regulated by the government at this stage since sports betting is the only type of betting permitted under the law signed by ex president Temer over four years ago.