By
James
- 20 February 2023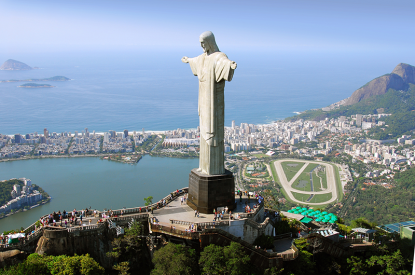 According to Brazilian journalist Paulo Vinícius Coelho lawmakers could look at regulating sports betting after the carnival season. The well known sports journalist stated via news outlets Folha and CBN Esportes Brasil that laws are now under review, and could be signed by President Luiz Inácio Lula da Silva.
"The urgency is to regulate betting sites in Brazil. It's very urgent. The manipulation scandal in Serie B matches shows the consequence and irresponsibility of four years of websites that act with authorization, but without regulation,"
According to Coelho the government's idea is to raise taxes via regulation and fight match-fixing after the recent scandal.
Regulation would help protect the integrity of sports as operators would be required to report unusual betting patterns while the money generated by licensed sites would stay in Brazil said the journalist.
According to Paulo Vinícius Coelho the text of the new sports betting measures was written by José Francisco Manssur, advisor to the Special Secretariat of the Ministry of Finance. Last week Manssur had meetings at The Brazilian Olympic Committee and The Brazilian Football Confederation. The new measures could be analysed by the cabinet and signed by Lula once carnival is over later this month.
The match fixing scandal was discovered in the last round of Serie B of the 2022 Brazilian Championship. It occurred on November 6th but it's only recently that the scheme has come to light. Three matches are being investigated.