By
James
- 17 October 2022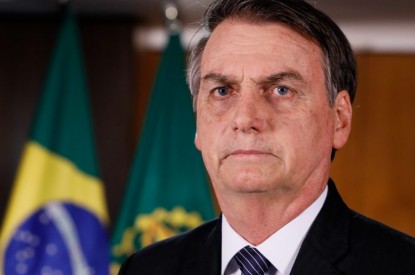 During a podcast President Jair Bolsonaro said that he was in the process of editing the decree that would regulate online sports betting.
Bolsonaro said he was in favour of regulating online sports betting, because in his view "the guy keeps playing and the money leaves (the country)", since these companies are not located in Brazil. He said that a text for a decree was in development on the subject with much of the discussion focusing now on how the additional income generated by the industry would be generated.
However in an interview with a football podcast on Friday (14), Bolsonaro said that gambling via slots, casinos and bingo halls was another matter entirely and that he would veto the gambling bill, now under discussion in the National Congress.
"The way it is being treated, I would veto it" he said. However Bolsonaro acknowledged that if he does veto the bill then it will go back to parliament which has the power to override his veto.
The proposal was approved this year by the Chamber, led by the president of the House, Arthur Lira and is now in the senate.
"In Brazil, if you allow for gaming, you will have a problem in Brazil. On the issue of slot machines: you can't go to the bakery to buy bread and the guy comes back empty-handed because he played a slot machine . . . I believe that Brazil is not mature enough to discuss this issue," he said.
Sports betting has been pending now for over four years. In December 2018, President Michel Temer signed Bill 846/2018 into law to regulate land- based and interactive sportsbetting. The Ministry of Finance was granted two years to establish a regulatory framework to govern the market and provide for licences although this could be extended for a further two.
In February 2020, Brazil's Secretariat of Evaluation, Planning, Energy and Lottery (SECAP) launched a third consultation on fixed-odds sports betting, calling for public comments. In November last year, the head of SECAP Gustavo Guimarães stated that SECAP was working on several different fronts in order to ensure that the privatisation of sports betting went ahead of the FIFA World Cup Qatar 2022.